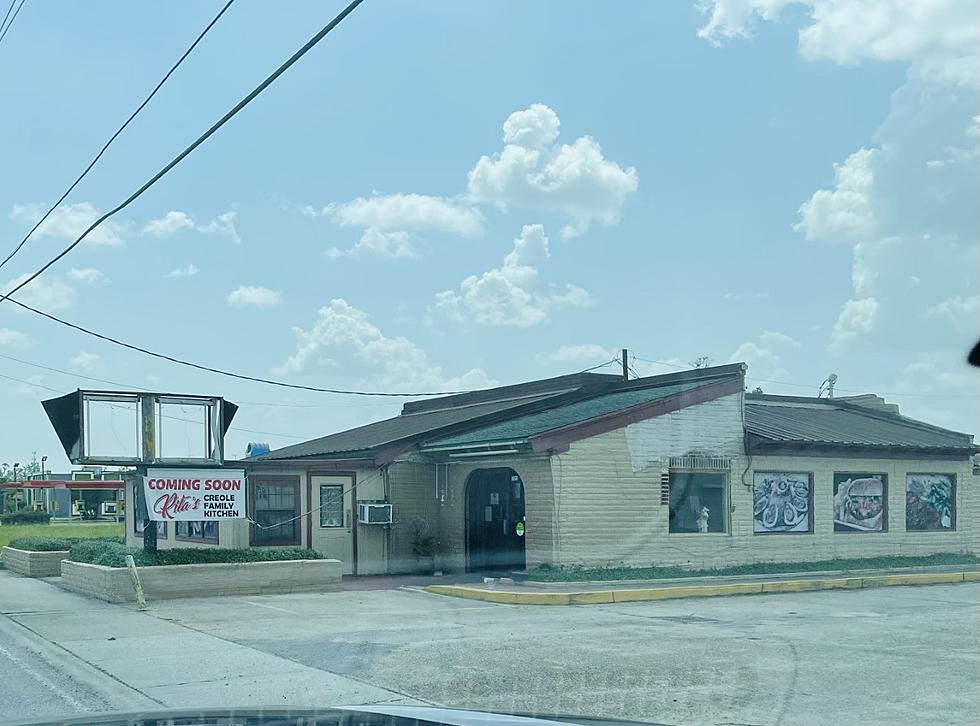 Is Chastain's Restaurant In Lake Charles Coming Back?
Chastain's Building (photo By Mike Soileau)
While I was on vacation this past week, I rode around Lake Charles just to see how the city looks a little over a year post, Hurricane Laura. Buildings in our area are still in bad shape with some of them looking like the day after the hurricane left them in ruins.
I also saw a lot of businesses that are still not open in our area. A few that come to mind are Ball's Fried Chicken, Mr. Bills seafood express, and I even noticed that the Church's Chicken on Ryan Street is not coming back and is now a seafood-type restaurant.
While driving down Ryan Street in Lake Charles, I passed by the iconic Chastain's restaurant which has been a staple in the city for decades still closed and boarded up. But what I saw next confirmed that the Chastain's restaurant is obviously not coming back to serve Southwest Louisiana.
There was a sign out front of the building that said "Coming Soon Rita's Creole Family Kitchen". I guess that answers the question that Chastian's will not be reopening or at least not at that location.
I was sad to see that the iconic eatery was not returning. They had some of the best food in the Lake Area with their chicken and sausage gumbo being my favorite.
We have all been struggling over the past year trying to recover from two storms and getting our own lives back together while local business owners are trying to reopen their stores and restaurants.
I guess hurricane Laura and Delta have claimed another business in our area.
Take an Inside Look at the Capital One Building