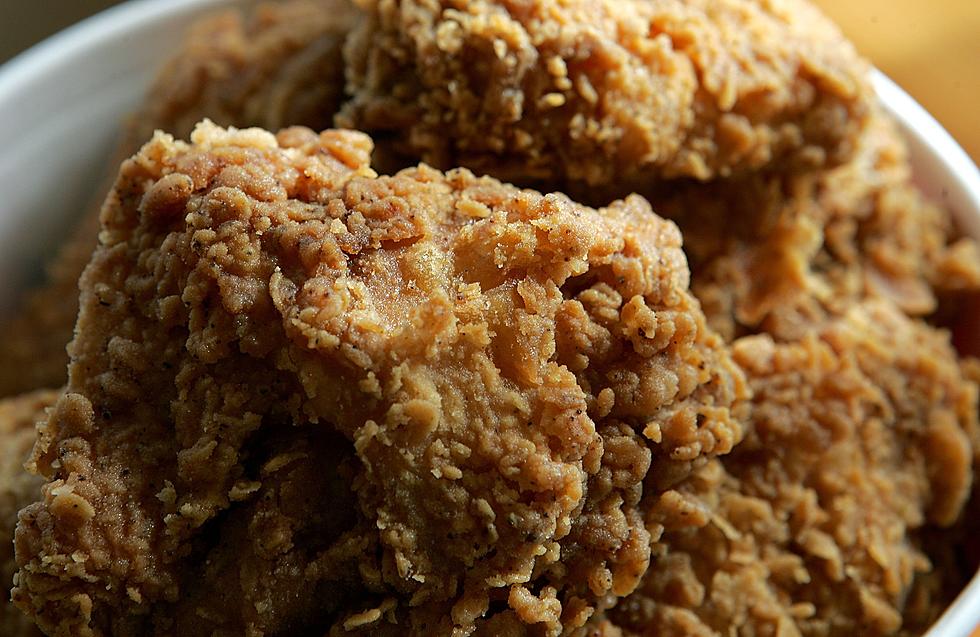 It's National Fried Chicken Day, Lord Help SWLA
Justin Sullivan, Getty Images
Today is not a national holiday but it is National Fried Chicken Day and for all of us in Southwest Louisiana, lately everyday seems to be National Fried Chicken Day here in the Lake Charles and surrounding areas.
Have you tried going to a fried chicken shack in town lately?  If you have then you know the enormous wait times and lines you run into when trying to get your yard bird.
The latest chicken store to open in the area is the Church's Chicken on Highway 171. if you live in Moss Bluff and you pass this restaurant up each day, you see the crazy long lines on 171 backing up traffic all the way to I-10 sometimes. That is just crazy.
I mean if you are wanting to get some fried chicken for lunch in the Southwest Louisiana area, we suggest you start lining up at least two hours before the open so you can be the first in line.  if not be prepared to just wait in line for at least 30 to 45 minutes easy.
No matter if your in Lake Charles, Sulphur, Moss Bluff, Westlake, Vinton, Iowa or DeQuincy, you should be prepared to wait and don't go starving and expect to get your chicken quickly.
The other day we tried to go to a chicken shack to only see the line out to the road and counted 14 cars and trucks waiting in line thru the drive thru because most of our chicken restaurants inside dining is closed.
So if you are going to celebrate national Chicken Day, make sure to have some you have some time on your hands.  if you are wanting to get some for dinner, go get it at 3pm today to be safe LOL.
Eight Signature Louisiana Dishes