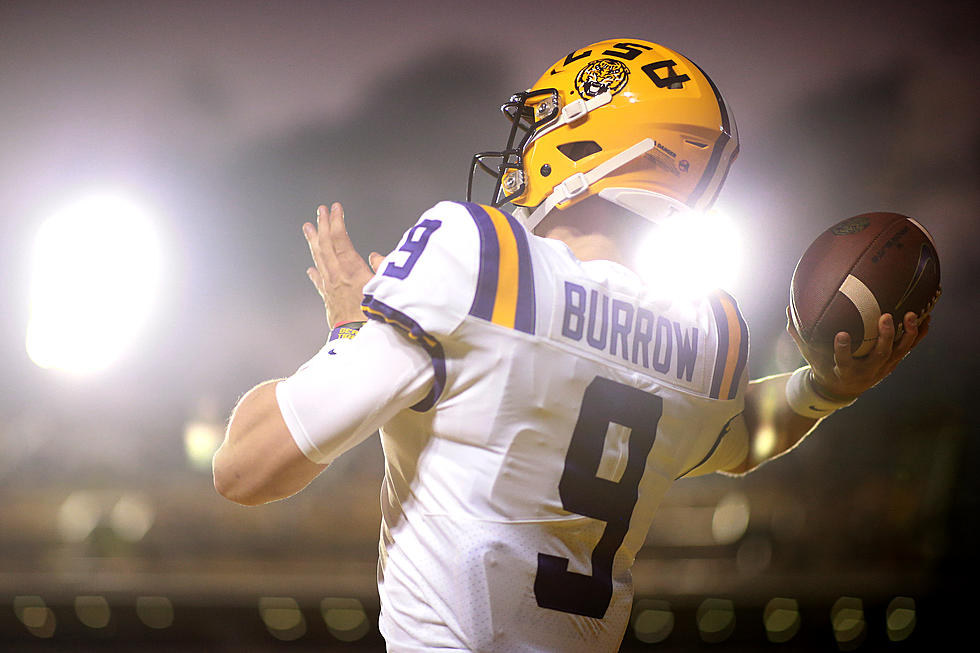 Joe Burrow Bengals Jersey in Top Five in Sales
Getty Images
Former LSU quarterback, Joe Burrow, is already making his mark on the NFL before he even plays his first down.
Burrow was drafted #1 overall by the Cincinnati Bengals back in April, which made Tiger Nation very happy and Joe, as well. Burrow, who is from Ames, Ohio, gets to return home to play for his hometown Bengals.
Joe Burrow will wear the same number on his Bengals jersey that he wore at LSU during his historic and record-breaking championship season. His #9 jersey at LSU was being bought up last season while the Tigers made their legendary run to the championship.
If you're wondering what players are ahead of Joe Burrow in sales, #1 is former quarterback for Alabama, Tua Tagovailoa and #2 is Tom Brady, and we all know why. Brady just left the Patriots after many years to play for Tampa Bay, so fans are wanting the new Brady jersey.
Then, at #3 is tight end, Rob Gronkowski, who came out of retirement to join Tom Brady in Tampa Bay. The duo played for years in New England.
Enter your number to get our free mobile app
LSU Players Drafted In The 1st Round