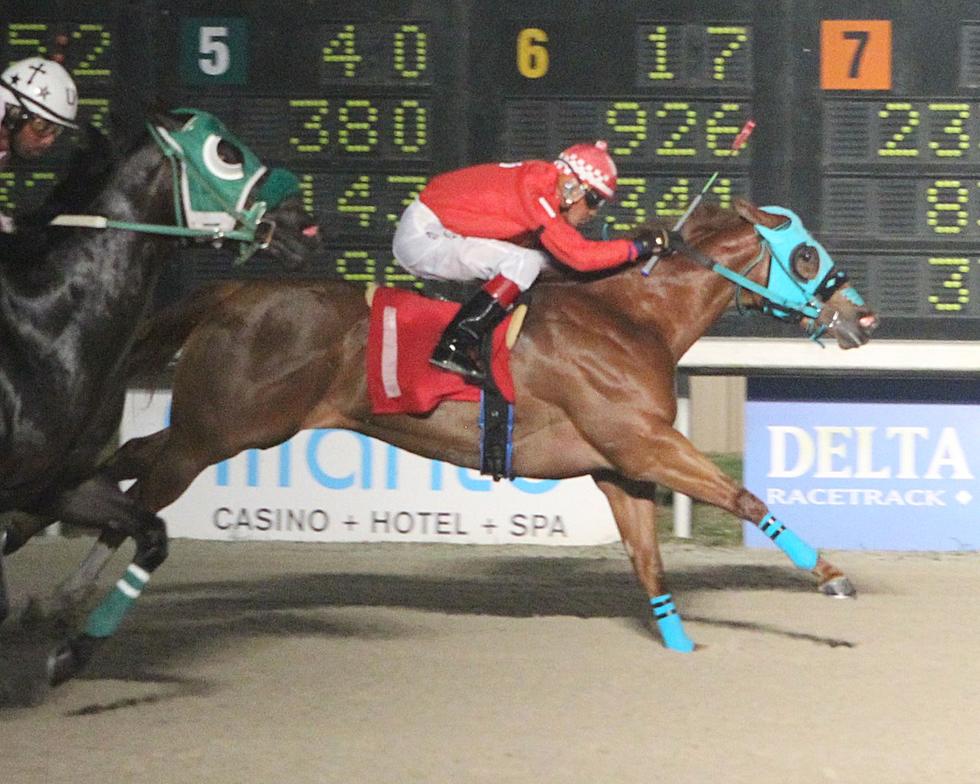 Live Horse Racing Is Back in Southwest Louisiana
Quarter Horse Racing (Photo provided by Don Stevens Delta Downs)
As Louisiana moved into Phase Two last Friday, a lot more businesses could have more capacity, bars could open, and live sports began returning to the area.
Delta Downs racetrack in Vinton is excited to announce their quarter horse racing season started back up this week, which began Wednesday night.
The season was originally scheduled to begin on April 17, but that opening was delayed due to the COVID-19 pandemic and the stay-at-home orders by the Louisiana governor.
But now the racing is up and running at Delta Downs, and they will have a 36-day racing season. This weekend, post times will be at 3:50pm Friday night and Saturday's live racing action will start at 2:35pm. For the first six weeks of the quarter horse season, live racing will be run on Wednesdays through Saturdays, but starting July 23 the track will only race three days a week.
Starting that Thursday, July 23 racing will only be run Thursdays to Saturdays until the end of the quarter horse season on August 22.
Enter your number to get our free mobile app
Famous McNeese Alumni