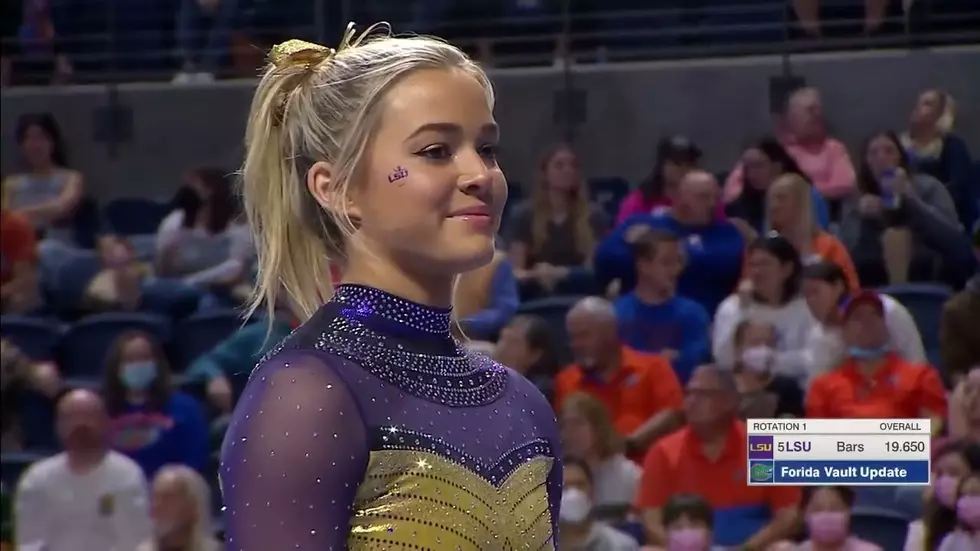 LSU Gymnast Becomes Millionaire At Age 18 From Social Media
Gymnastics Amour YouTube
A gymnast from LSU has used her social media platforms to become a millionaire at the young age of 18.
Olivia Dunne, an LSU gymnast, is originally from Hillsdale, New Jersey. She goes by the handle @LivvyDunne on Instagram and @Livvy on TikTok. She has a combined 7.7 million followers on both platforms.
Last year when the National Collegiate Athletic Association made it possible for college athletes to receive sponsorships and brand deals for their name, image, and likeness (NIL deals) Olivia went to work. She strung together several extremely profitable deals because of her massive following on social media.
Since then she has inked deals with Forever 21, American Eagle, and a deal with activewear company Vuori (which Forbes reports was in the "mid-six-figure range").
The New York Post reported that Dunne was one of the biggest earners last year with her NIL deals being worth over a $1 million
Olivia told Forbes:
Fashion has always been a huge passion of mine. Before college, my coach and I would design my own custom leotards for all my major competitions. I love expressing myself through my style.

 
Livvy and other college athletes aren't the only ones that have benefited from NIL deals. High school recruits, especially football players, are receiving huge deals while they're still in...you guessed it....high school.
The Athletic reports that a 2023 five-star football recruit inked an $8 million NIL deal. According to the article, he'll receive about $350,000 upfront, and then monthly payments totaling over $2 million a year once he's on his future college campus.
Old Movies That Are Surprising Hits on Netflix
These movies didn't make much of an impression in theaters, but they're now huge favorites all over the world on Netflix.
Every Movie Theater Candy, Ranked From Worst to Best