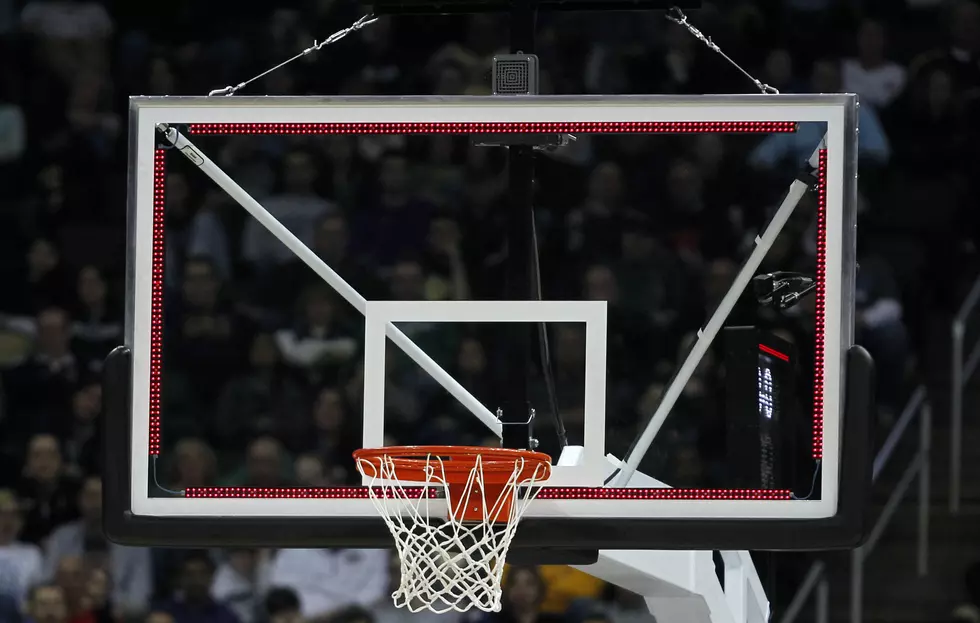 McNeese Basketball Coach Heath Schroyer Announces Camp For Youth
Basketball Goal (Getty Images)
New head McNeese Basketball coach Heath Schroyer has announced that him and his staff will be holding a basketball camp in June for youth.
The camp will begin on June 18th and go thru June 23rd and each day will be for different age groups.
Starting On June 18th-19th the camp will be the basketball little dribblers camp. The camp will be for ages kindergarten to 2nd grade from 9:00 a.m. to 11:30 a.m. at the Trinity Baptist Church.
Then on Wednesday June 20th-21st Basketball Offensive Skill Camp I for 3rd thru 6th graders from 9:00 a.m. to Noon each day at Trinity Baptist Church.
Then in the afternoon on Wednesday June 20th-21st there will be a Basketball Offensive Skill Camp II for grades 7 and up.  This camp will be from 1:00 p.m. to 4:00 p.m. both days.
The final two days of the camp will be on Friday, June 22 - Saturday, June 23 for the Basketball team Camp.  This camp is for boys junior varsity and high school teams.
To find register for a camp and get pricing click link below.