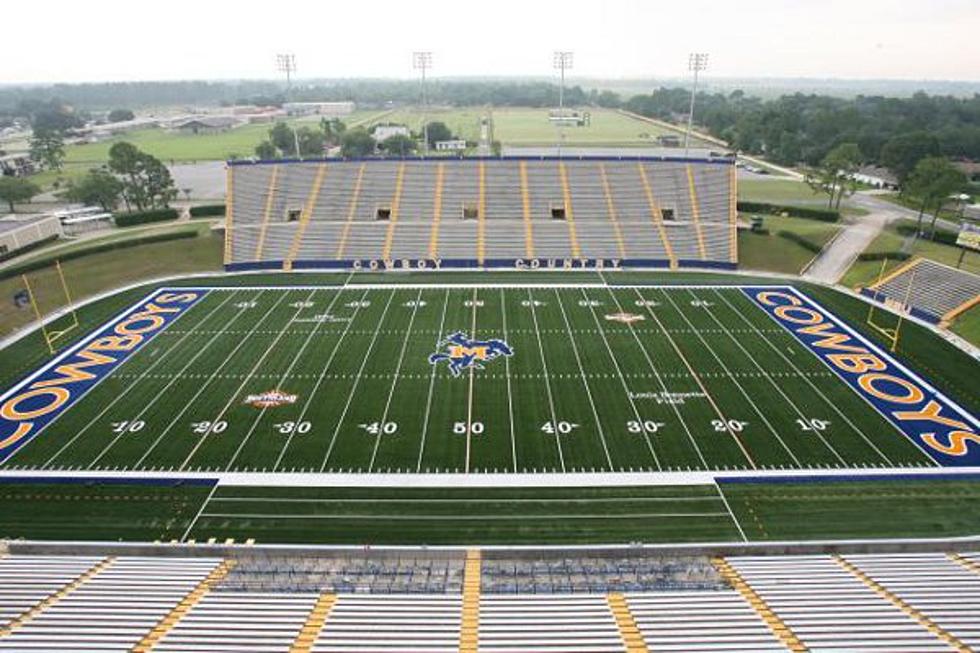 McNeese Cowboys Host Lamar Tonight in Regular Season Finale
McNeese Football Stadium (Photo provided by Matt Bonnette MSU)
It is hard to believe but tonight's game is the last game of the regular season for the McNeese Cowboys and tonight's game is a doozie.
The Cowboys will take on their I-10 rivals Lamar in Cowboy's stadium.  McNeese is 5-5 on the year while Lamar is 3-7.
The second half of the season for the pokes has been a little rough.  McNeese went 2-3 in the past five games.  Good news for fans is that the Cowboys will be looking to finish off the season beating Lamar and finish off the season on a postive note.
McNeese and Lamar always want to win this game for bragging rights in this intense rival. Make sure to dress warm for the game.  The temperature for kick off of The pokes and cardinal game will be 54 degrees and by the time the game ends it will be around 44 degrees.  The game kicks off at 6:00 p.m.