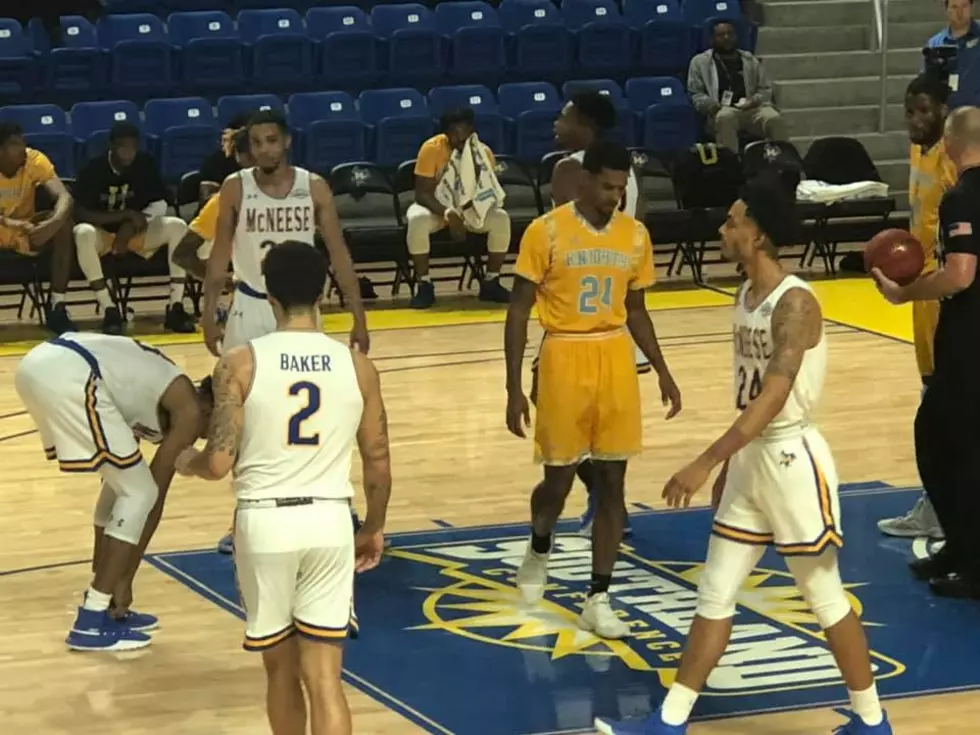 McNeese Men's Basketball Adds Louisiana-Lafayette To Schedule
McNeese Basketball (Photo by Mike Soileau TSM)
We all know how bad 2020 has been this year, and for the McNeese athletics department the year, has been filled with uncertainty.
They first had to cancel the rest of the McNeese baseball season due to the pandemic ending the season early. Then, the university had to make the tough decision to postpone the 2020 football season.
The good news is that football will be back in the spring of 2021 and they are currently tackling the basketball season for the men and women's teams. The season started last month, and they have already had to cancel games, postpone games, and even add more games.
The athletic department just announced the McNeese Men's basketball game against Austin Peay on December 18 has been canceled. They also announced they have added a game to the men's schedule.
On Saturday, December 19, they will face the Ragin' Cajuns of Louisiana Lafayette at 7:00pm. The game will be played inside the Cajundome in Lafayette that night. If you can't make it to the game, you can listen to it on our sister station, Magic 92.1, starting with the pregame show at 6:45pm.
The McNeese Men's basketball team are on a three-game winning streak and are 4-2 on the season. Remember, all home games this season in Lake Charles will be played at the Burton Coliseum, and the first 2000 fans at each game get in for free. Go enjoy some live sports.
Enter your number to get our free mobile app
Hurricane Damaged Restaurants We Hope Come Back