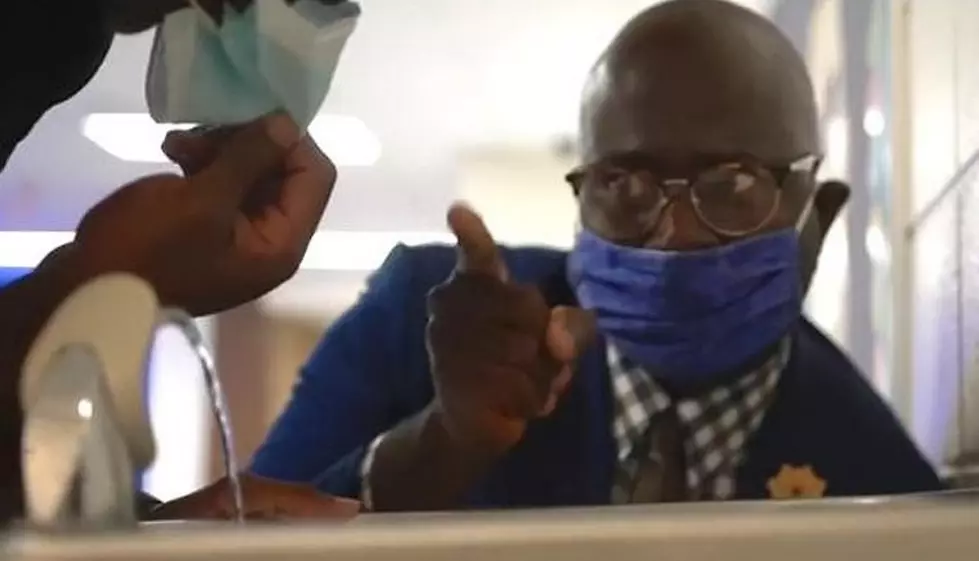 Principal's "U Can't Touch This" Parody Is a Hoot
YouTube Video Capture
Dr. Quentin Lee, a high school principal from Alabama, is going viral with his parody of MC Hammer's U Can't Touch This.
He raps about social distancing, sanitizing, and how hard it is to find Lysol. Dr. Lee also shows he's got some dance moves. Someone sign this guy up on Dancing With The Stars.
It's hilarious to see him darting around and popping up on campus to remind teachers and students to wash their hands and wear masks.
When I was in high school in the late '90s at Sam Houston High School, we had an awesome, outgoing, and goofy principal named Mr. Harrell. Everybody loved him, and I think if COVID-19 would've happened on his watch, he would've made a great video like this to play at school.
Enter your number to get our free mobile app
CHECK THIS OUT: This Texas Home Boasts Its Own Beach And Zipline