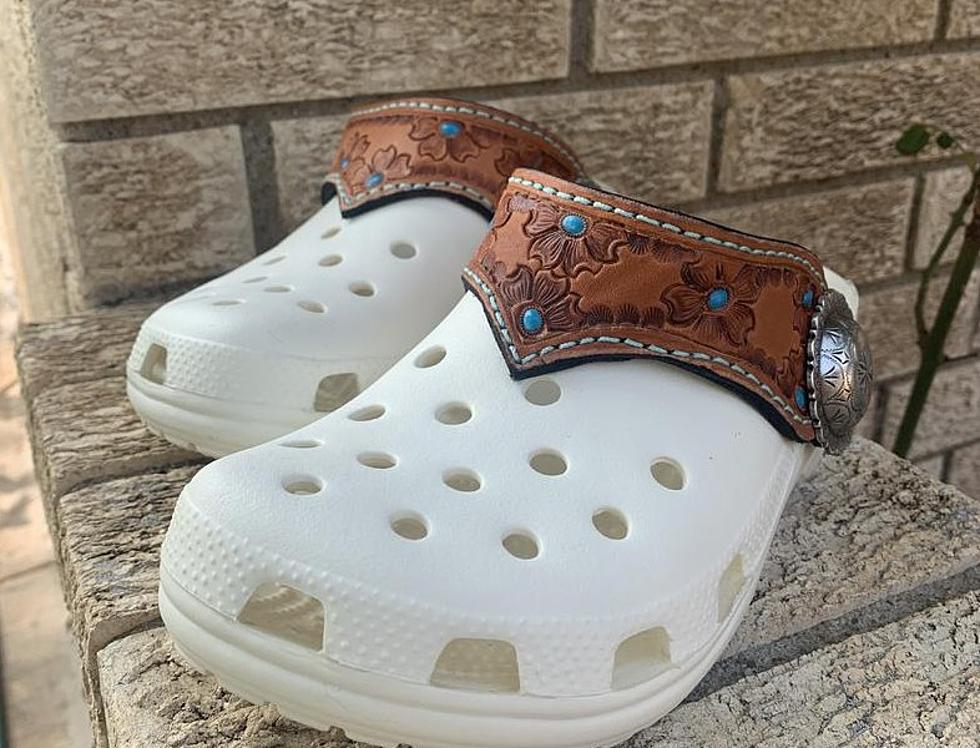 Put Some More Yee in Your Croc's Haw With Leather Straps
Etsy, HornytoadSaddelry
Adding to the list of Croc accessories, there is now a company taking the strap into a whole new direction. The strap jokingly makes your Crocs more off-road worthy, but what if you want to look good while walking around in sport mode? Sure, everyone has the same strap, maybe you added the spurs or even the hangers from other posts we have talked about. Now, you can show the world you're a real cowboy or cowgirl with some custom leather Croc straps.
Leather work is not easy, but when it's done right, it's absolutely stunning. The guys and gals at HornytoadSaddlery are showing off just a bit of what they can do with the Croc straps after they get their hands on a pair. No longer do you have to worry about looking ratchet while walking from the house to the barn in your brand new Light Ranching Crocs by HornytoadSaddlery on Etsy.
According to their site, you are actually ordering a brand new pair of real Crocs, but they have modified the strap with their custom leather flair in multiple choices in colors to choose from: white, black, cheetah, and turquoise. I am just sure you can find the right color to match all of your outfits.
Looking this good in your Crocs will come at a price. $150.00 gets you the new Crocs with your custom leather band across the top. Take into account that these are custom-tooled leather designs, and the price really isn't all that bad. Now the whole world can realize not only do you have poor taste in footwear, but you also like to show off that fact in leather.
KEEP READING: See the richest person in every state