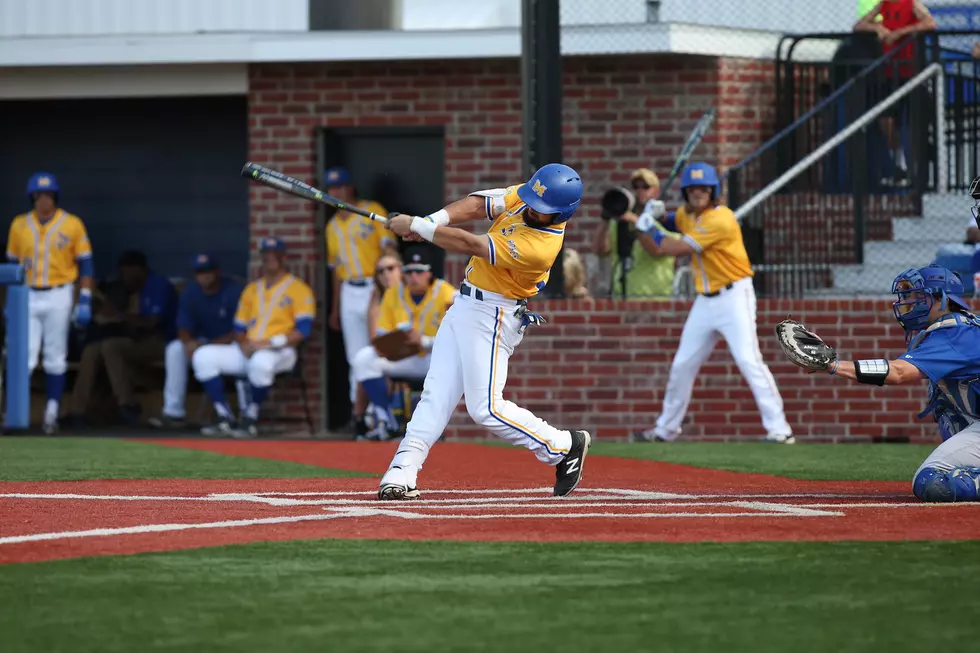 Ragin' Cajuns Take On McNeese Baseball In Lake Charles Tonight
McNeese Baseball (Photo provided by Matt Bonnette MSU)
There is a big game going on tonight in Lake Charles as in-state rivals the UL-Lafayette Ragin' Cajuns come to Lake Charles to take the baseball field to face off against the McNeese Cowboys.
There is a lot of interest in this game because of the close proximity of each of the Universities. The Cajuns are only about 70 miles East down I-10 and are constantly a good program year after year.
The Cowboys are off to a decent start in 2022 as they sit at 10-7 on the season. They have had some big wins so far this season beating Louisiana Tech, Alcorn State, and Southern.
McNeese has not played a Southland Conference game so far this season.  Their first one is set for March 25th here in Lake Charles against Houston Baptist.
The Ragin' Cajuns are off to a little rocky start as they sit at 8-7 on the year.  Their biggest victories so far this season are taking two of three games from the University of Houston.
This will be one of two times this season that the Cowboys will take on the Cajuns. The first game is tonight here in Lake Charles while the rematch will take place in Lafayette on Tuesday, April 12th.
Tonight's game will take place at Joe Miller Ballpark on Common Street in South Lake Charles. Tickets can be purchased at the field. For lower reserve, tickets are $25.00 while Upper Reserve is.$15.00. General Admission tickets can be purchased for only $10 bucks for adults, $5.00 for children 12 & under.
Famous McNeese Alumni