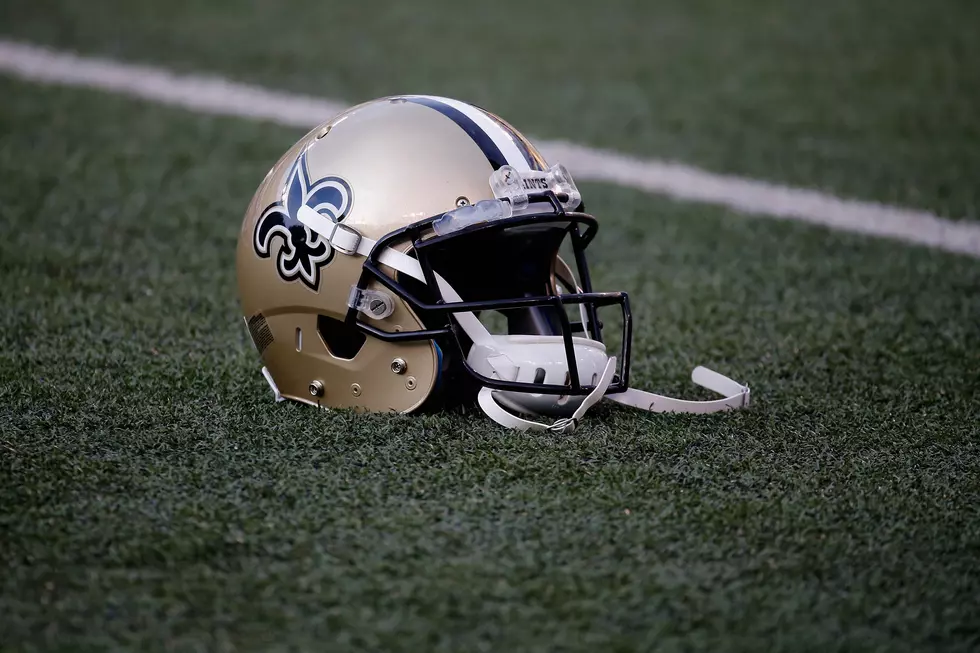 Saints 2021 Week One Game – Full Schedule Released Tonight
Saints Helmet (Getty Images)
The 2021 NFL season will be here before you know it, and today is the day when NFL fans find out who their team will be facing off against in the upcoming season.
For Saints fans, we now know who their week one opponent will be. They will host the Green Bay Packers inside the Superdome in New Orleans on Sunday, September 12 at 3:25pm. The game will be televised on FOX as America's Game of the Week.
This is an interesting match-up because, first off for the Saints, who will the starting quarterback be for the black and gold now that Drew Brees has retired? Will it be James Winston or Taysom Hill?
The bigger question is who will be the quarterback for the Packers? This is a question Packer fans thought they would never have to ask since Aaron Rodgers has been the quarterback for the past 15 seasons. Rodgers has expressed he doesn't want to play in Green Bay any longer, which leaves that position for the Packers up in the air.
The NFL has released the week one schedule, and the Sunday night football game will be the Rams and Bears on NBC. The Monday night football game will feature Baltimore against the Las Vegas Raiders in their new stadium that looks like Darth Vader's helmet. That game will be televised on ESPN.
So when will we find out who else the Saints will face this season? The schedule is set to be released tonight at 6:45pm.
TACKLE THESE: Check Out the Best Uniforms In Each NFL Team's History