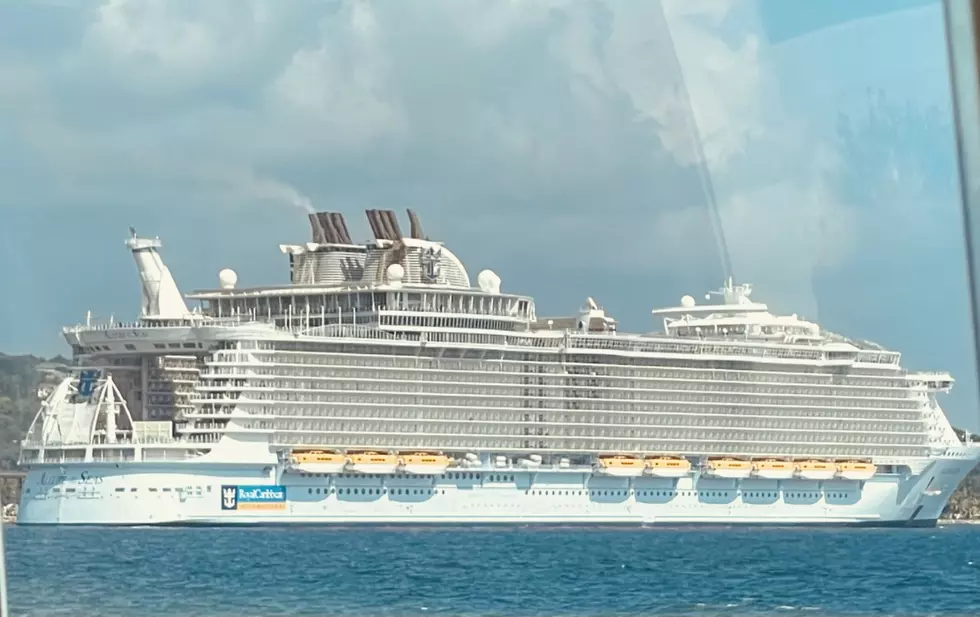 See Inside The Massive Cruise Ship That Sails From Galveston, Texas [PICTURES]
Photo by Mike Soileau TSM
Last Week, I had the opportunity to sail for a week on one of the biggest cruise ships to ever sail out of Galveston, Texas. The ship is the Royal Caribbeans Allure Of The Seas.
I have been on many cruises and have always wanted to go on this ship but it always sailed out of South Florida until it moved to Galveston back in October of this year. When I found out it was here in our area, we jumped on the opportunity to book a cruise to sail on it.
We were not disappointed. Y'all, this ship is unbelievable!!  The ship is just jaw-dropping. It features an ice skating rink, a zip line, a carousel or I call it a Merry-Go-Round, an aqua theater with diving shows, a massive casino, a rock climbing wall, FlowRider continuous surfing center, a rising bar that goes up for floors and a beautiful two-story promenade.
Whew. That's a lot huh? Well, that's not all. It has a two-story Solarium in the front of the ship for adults only with several hot tubs, pools, relaxing areas, a restaurant, and bars. There are also several pools and hot tubs in the public areas and a water park for kids.
You won't go hungry on this ship with many different complimentary restaurants to eat at plus for a small price, you can eat at specialty dining areas mostly located inside Central Park.
The three main areas to visit on this ship are the Boardwalk, Central Park, and the two-story promenade. So with all that being said, are you ready to see the inside of this beautiful ship? I snapped a bunch of pictures and wanted to share them with you here.
Inside The Royal Caribbean Allure Of The Seas
How beautiful is that? I have already booked another cruise on this ship for April of 2023. Can't wait!
A Look at Transportation in the Future