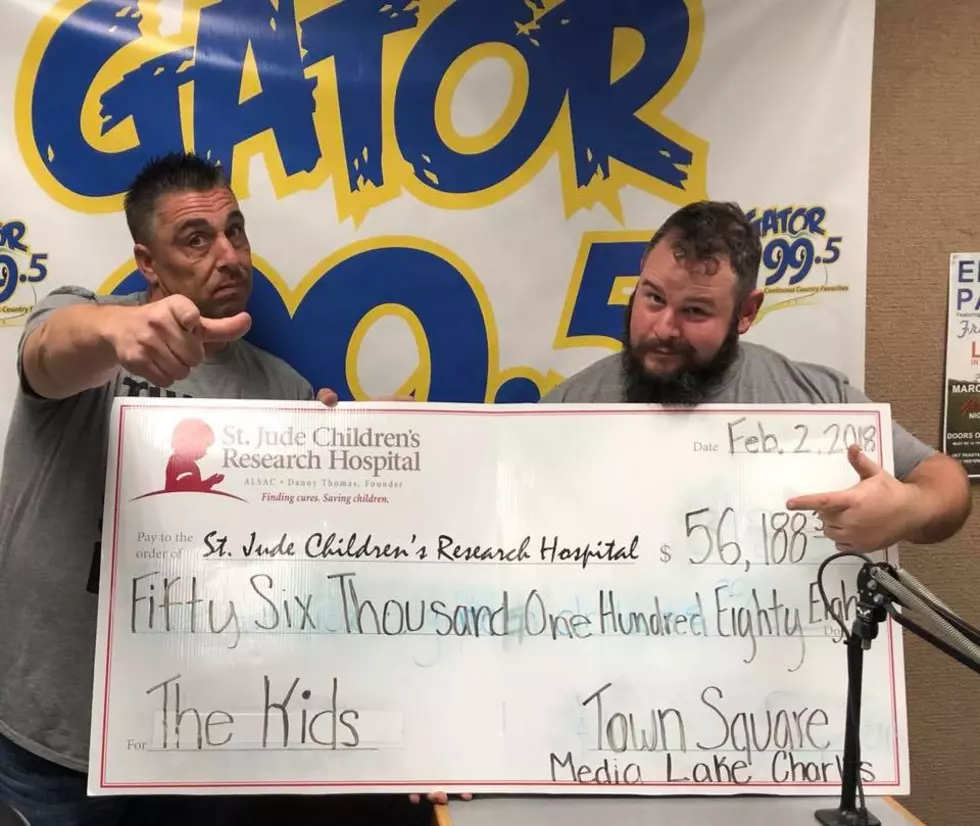 St. Jude Dream Home Ground Breaking
Mike Soileau and Your Buddy Russ --St Jude total
You heard us for 2 days talking about the amazing facility that is St. Jude. The amazing stories and the heartache that these kids and families go through. The money raised goes right to St. Jude, helping the facility further their research on eradicating cancer and helping these families and kids have as much normalcy as possible during the worst time of their lives.
We recently got invited to go help break ground on a brand new St. Jude Dream Home being built right here in Lake Charles. The home is being built in the Greywood subdivision and will be worth over $500,000! How do you win this amazing home? Simple, purchase a $100 ticket, or more, and they will draw a winner in September of this year. The money from the tickets will go directly to St. Jude and further their mission to rid the world of childhood cancer.
Home contractors from around the SWLA area have come together to help build this truly amazing dream home, including Salvador Custom Homes. When it's completed, it will be completely turn key to move in. Fully landscaped, all appliances, and all of the other bells and whistles you can think of.
We will let you know when the tickets go on sale, start saving your pennies now and let's help the kids at St. Jude