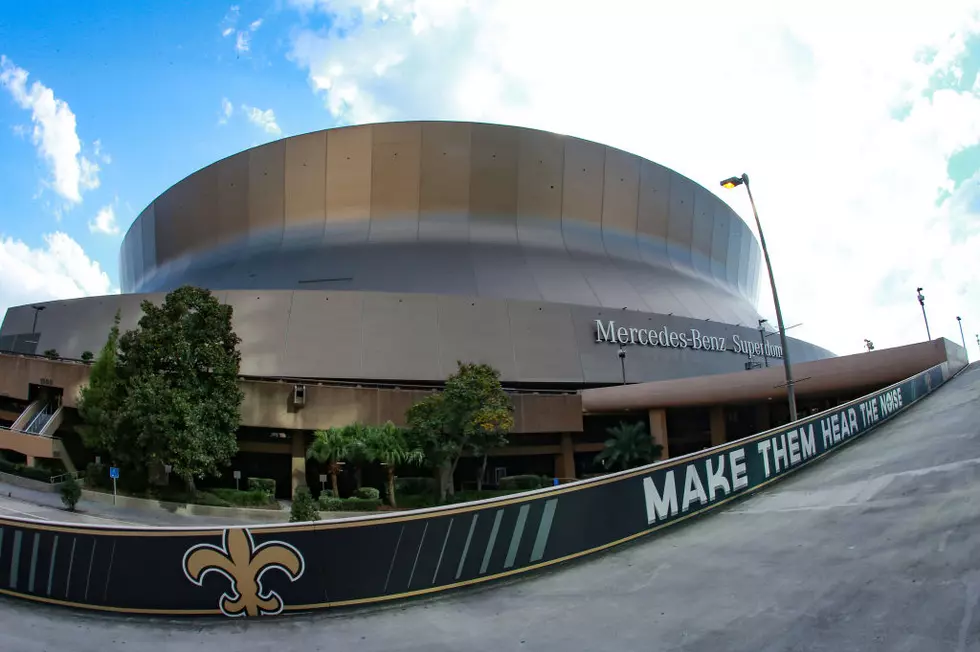 Superdome In New Orleans Renamed To Caesars Superdome
Getty Images
The news broke yesterday that the Superdome in New Orleans will have a new name as the Superdome will now be known as the Caesars Superdome.
The Superdome in New Orleans was named the Mercedes Benz Superdome for years but the partnership between the folks at Mercedes and the New Orleans Saints  organization has ended freeing up the organization to get a new sponsor.
It was announced that Caesars Entertainment and the New Orleans Saints a 20-year deal giving Caesars the exclusive naming rights and partnership with the club.
Caesars is a staple in New Orleans as they have a current casino there called Harrah's Of New Orleans but the company plans to invest in the Crescent City and is about to undergo a $325 million renovation to transform Harrah's New Orleans into Caesars New Orleans.
So the company is not only renovating the casino currently in New Orleans but is also supporting the NFL Saints franchise.
There are a lot of big events coming to the Caesars Superdome in the next five years. Of Course, the Saints will play all their home games in the stadium but also Super bowl LIX will be held there in 2025. Plus the NCAA Men's Final Four basketball tournament will be held there next year in 2022.
On top of that the annual Sugar Bowl and College football playoff games will be held in the facility so a lot of exciting things to come for the newly named stadium.
Popular Television Shows Based on or Filmed in Louisiana