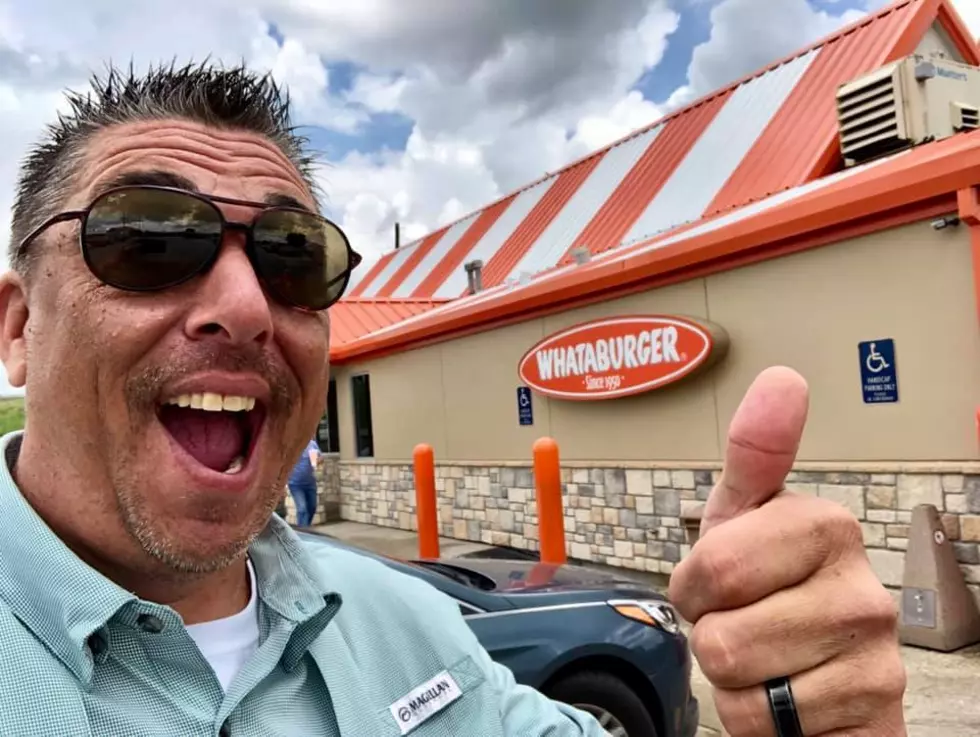 Things Mike Soileau Misses During Quarantine
Mike at Whataburger
Out of sheer boredom, I started thinking about things I am starting to miss as we all observe the stay-at-home order.
My wifey Christie and I are used to being on the go so much, this sitting still thing is driving us up the wall. We are even binge-watching shows just to have something to do.
I know it is for the better good but dang, I didn't think I would miss so many things while being stuck in the house, like seeing and hanging out with our grandkids, our family, and friends. Also we miss going to concerts, traveling, sports, and Whataburger!
I decided, instead of telling you what we miss, I would show you with a series of pictures below.
Things Mike Soileau Misses During Quarantine
Southwest Louisiana's Heroes