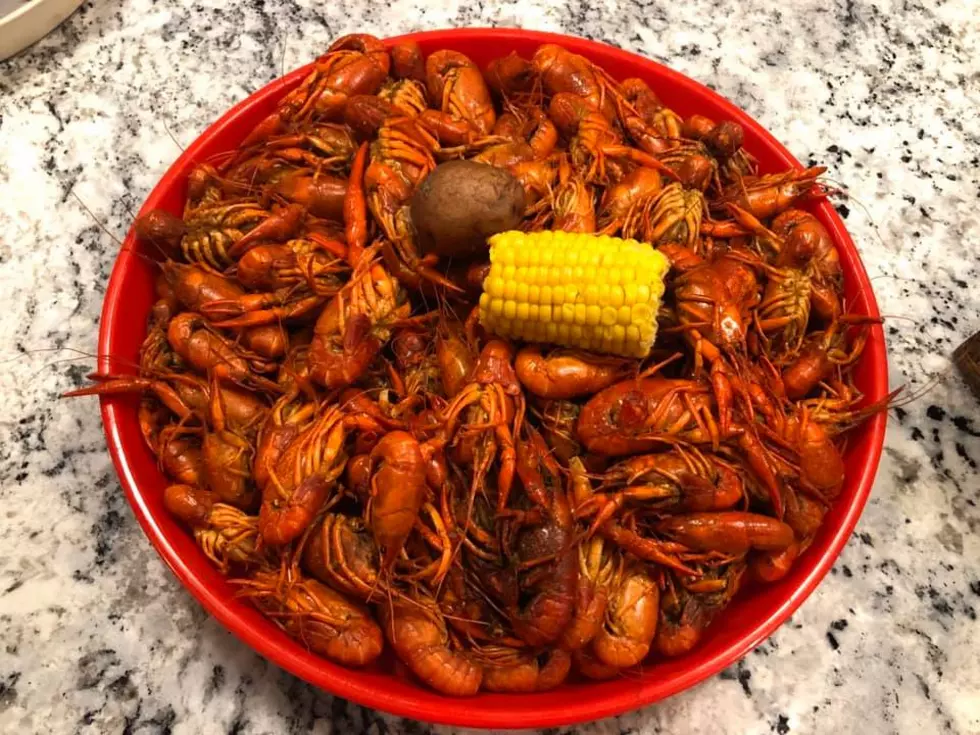 Best Places You Said To Eat Crawfish in Southwest Louisiana
Photo by Mike Soileau TSM
Crawfish season is in full swing here in Southwest Louisiana and now that we are in Lent, folks are definitely on the hunt for not only the best deal on crawfish but also the best place to eat them.
The crawfish season has gotten of to a rocky start. For the past few weeks, the prices on live or boiled crawfish have been unusually high. We searched around, and the cost of someone like a crawfish drive-thru or a restaurant preparing them for you can be between $6.00 to $7.99 a pound.
That can dent your pocketbook real quick. I don't know if this is a scientific fact or a Cajun measuring tool, but they say you can plan for each person to eat an average of five pounds. So if you and your significant other go eat some mudbugs, it could cost between $60 to $80 for ten pounds of those delicious critters.
We asked you where you thought was the best place in Southwest Louisiana to get hot, boiled, spicy crawfish this season, and here are some of the restaurants and drive-thrus you mentioned.
Paradise Daiquiris in Moss Bluff
Honey B Ham on Prien Lake road in Lake Charles
Heinen's Boil & Go on University Drive in Lake Charles
J & R Crawfish in Kinder, Louisiana
The two top vote-getters in the area were:
Mac's Crawfish on East Broad Street in Lake Charles
Beauxdines' on Ryan Street just South of Prien Lake Road in Lake Charles
So get out there and get you some hot boiled crawfish now that you know where your neighbors are saying are the best of the best in the area.
What Are the Signature Drinks From Every State?