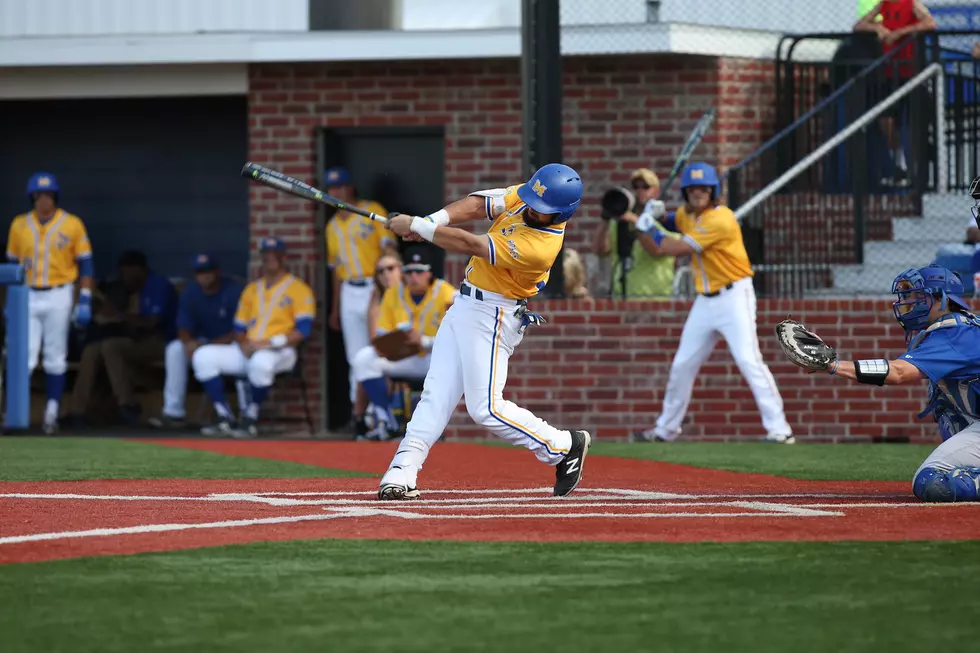 Cowboys Host Ragin' Cajuns Tonight In Lake Charles
McNeese Baseball (Photo provided by Matt Bonnette MSU)
If you want to see a great match-up in college baseball, then tonight's game is the one for you!
The Louisiana Ragin' Cajuns of Lafayette are coming to Joe Miller Ballpark in Lake Charles to face our McNeese Cowboys baseball team.
The Pokes are 8-4 on the season and are on a 5 game winning streak. The Cajuns are 4-7 on the season and are on a winning streak of their own, winning their last three games.
The Pokes and Cajuns lock up tonight here in Lake Charles with first pitch set for 6:00pm at Joe Miller Ballpark on Common Street. Tickets still available at McNeesesports.com.