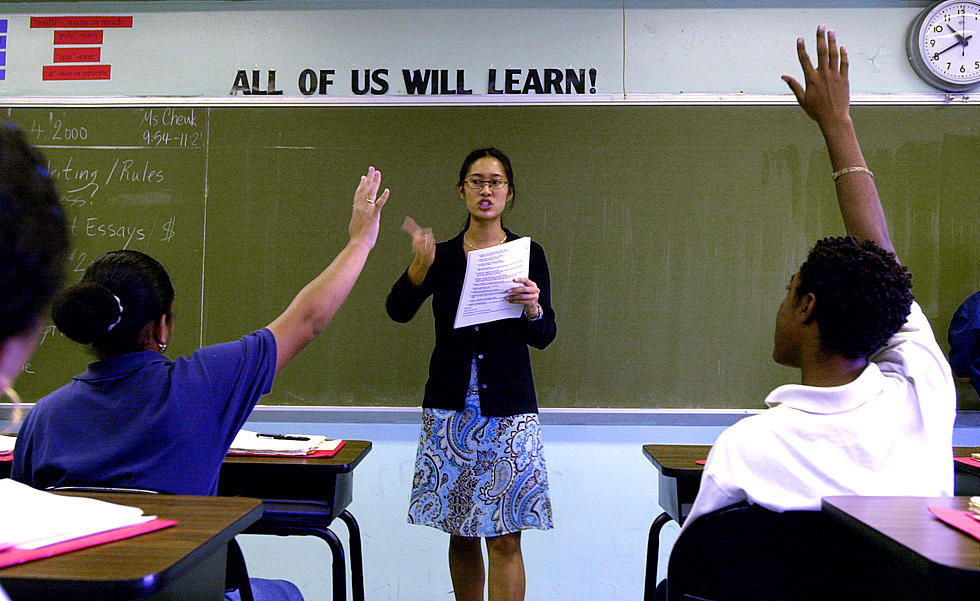 CPSB, MSU and SOWELA Team Up For New Education Program
Getty Images Photo by Chris Hondros/Newsmakers
The Calcasieu Parish School Board (CPSB) is teaming up with McNeese State University and SOWELA Technical Community College to launch a new education program, LIFE Academy. This collaboration will help students with significant developmental and intellectual disabilities access pre-employment transition services. The word LIFE is an acronym for, "Learning Is For Everyone." Dr. Shannon LaFargue CPSB Superintendent was excited to announce
"This program is another example of Southwest Louisiana's educational institutions working together to provide continued educational opportunities and life skills for ALL learners. We look forward to growing the LIFE Academy to serve more of these incredible students."
The purpose of LIFE Academy is to assist students in achieving important benchmarks and goals before moving on to the next stages of life such as:
. Personal development: coaching and modeling social skills, financial instruction
. Social and community engagement: age-appropriate social activities, introduce them to college activities
. Independent living: life skills instructions including laundry, vacuuming, washing dishes, personal hygiene, etc.
. Career education and development: career education, on-the-job training, possible internships
. Academic instruction: observe and learn under college professors along with CPSB teachers
There is an application process and students will be subject to a set of criteria prior to being accepted to participate in the program. So far there are a total of 20 students enrolled in LIFE Academy. Ten are currently enrolled at McNeese and ten are enrolled at SOWELA. Transportation is provided by CPSB to and from their designated education institutions as well as their job sites.
Students participating in the program receive authentic college IDs and are allowed to participate in extracurricular campus activities. In addition to lunch, basic school supplies and various other materials are provided for each student. SOWELA Chancellor Dr. Neil Aspinwall said of LIFE Academy,
"SOWELA is pleased to be able to partner with the Calcasieu Parish School Board to help provide opportunities for these students as they prepare for job opportunities that exist throughout the area." Dr. Aspinwall continued. "The experiences and training they receive while at SOWELA should better prepare them with the skills and knowledge they need to become successful and productive employees."
The ultimate goals are twofold for the LIFE Academy initiative -
#1) Expand eligibility requirements allowing more students to get the opportunity to enroll in this critical program.
#2) Help enrolled students obtain a job in their area of study or qualifications before they turn 22 years old.
Dr. Daryl Burckel, McNeese president shared his enthusiasm for being a part of this initiative stating:
"The McNeese campus has fully embraced our LIFE Academy students," said Dr. Daryl Burckel, McNeese president. "We have faculty in select academic programs such as dietetics, special education, psychology, and health and human performance collaborating to give our McNeese students hands-on learning experiences that also benefit our LIFE Academy students.

You can see the joy and excitement on the faces of our LIFE Academy students as they interact with faculty and students and participate in campus life activities. We are committed to extending educational opportunities to the LIFE Academy students following the CPSB program."
30 famous people you might not know were college athletes
Stacker
dug deep to find 30 celebrities who were previously college athletes. There are musicians, politicians, actors, writers, and reality TV stars. For some, an athletic career was a real, promising possibility that ultimately faded away due to injury or an alternate calling. Others scrapped their way onto a team and simply played for fun and the love of the sport. Read on to find out if your favorite actor, singer, or politician once sported a university jersey.