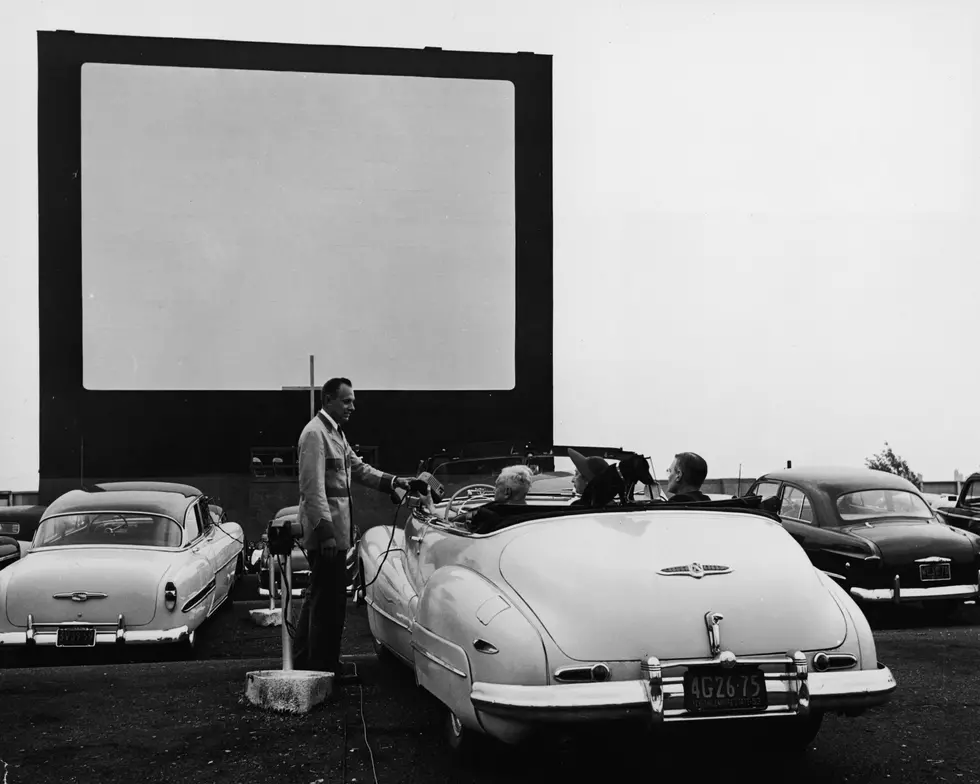 Do You Remember Lake Charles' Drive-In Theaters and Diners? [PHOTOS]
(Photo by Hulton Archive/Getty Images)
Although a Sonic Drive-In of today gives us a taste of what the old drive-in restaurants used to be like in the old days, it's still not exactly the same.  Drive-ins, both restaurants and movie theaters, used to be a big part of youth culture -- they were where you hung out with friends, went on dates and met up with your pals.
First off, if you really want to go down memory lane,we discovered a lot of these pictures of Lake Charles drive-ins at Drive-Ins.com.  There are pictures from around Louisiana, and you might see places you know or have been to!
For one thing, the car hops (waiters) used to come to your car and take your order and then deliver it to you when it was ready. Many car hops made only the money they got from tips.
Lake Charles had several drive-ins, and they all had their own personalities. In fact, we had so many that area high schools adopted their own hangout drive-ins.
1.       Woody's on Ryan Street was where the LaGrange crowd would hang out.
2.       Tom & Mac's on Broad Street was where Lake Charles High School would congregate.
3.       Travis' Bomber Grill at Broad and Sixth Avenue was the drive-in for the Marion High crowd.
4.       Now, Fred's on La. 14 was probably the biggest of them all, and everybody went there.
The drive-ins of the 1960s served all purposes. You went there to meet new friends (boys and girls). You went just to hang out (and I don't think anyone ever got arrested for loitering). It was the place to meet up and get together with your crowd to go someplace else, and of course, it was where you took your date after a movie (basically just to show all your friends you had a date). Only the old Tom & Mac's original building is still standing. The rest have all gone the way of progress.
Oh yes, and they all seemed to have had really good food … or maybe then we weren't real particular back then. It was a great era to grow up in and the drive-ins were a big part of it.
----------------------------------------------------------------------------------------------------------------------------------
THE ROUND-UP DRIVE IN on East Broad St. (once the old Sam's Club building, now the Calcasieu Parish School Board Office of I-210) was very unique because of the huge neon that covered the whole back of the screen. It faced the street, and it consisted of a cowboy on a horse swinging a rope at a calf.
THE NEW MOON DRIVE-IN on La. 14 south (now the New Moon Golf Driving range) probably lasted the longest, even though it burned at one point. I worked at a projectionist at the New Moon before and after the fire. I remember it had a room in the concession stand upstairs where you could go watch the movie in theatre seating and air conditioning. When they rebuilt after the fire, they updated the movie audio. They pulled out all the old speakers on the lot and used an AM radio frequency to enable you to use your car radio for the movie audio. It sounded great, but you had to either leave your car running or leave the ignition on to hear the movie. There were a lot of dead batteries that had to be jumped.
THE MIDWAY DRIVE-IN on U.S. 90 in Westlake (midway between Lake Charles and Sulphur) had a screen was facing east, enough to see from westbound cars driving on U.S. 90. If you were a kid then, you might remember your mom putting her hands over your eyes as you drove by. Sometimes, there were things on the screen not appropriate for little eyes.