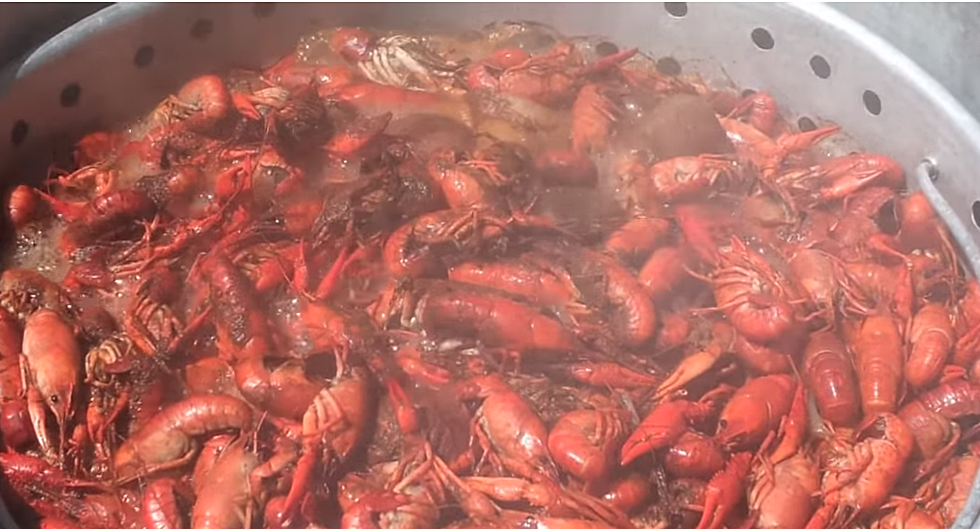 Eunice Crawfish Thief Finds Himself In Hot Water
Daniel Scheer via YouTube
A Eunice man is in a lot of hot water for taking something a lot of us like to put in hot water. That something is crawfish. Kenneth Douget found out on Monday that people around here "don't take kindly" to folks stealing their crawfish.
Douget was arrested by Louisiana Department of Wildlife and Fisheries agents as well as deputies from the Evangeline Parish Sheriff's Department. His crime? Well, he is accused of taking 16 sacks of crawfish that didn't belong to him. A crime that he later confessed to committing.
His punishment for stealing crawfish valued at over $1,000?  That could cost him up to $5,000 in fines and three years in jail.
Douget was busted when a local seafood dealer notified authorities that someone was at his place of business and attempting to sell 16 sacks of live crawfish. The seafood dealer used the opportunity to phone the police and the arrest was made.
By the way, the crawfish were returned to their rightful owner. I bet evidence never tasted so good.