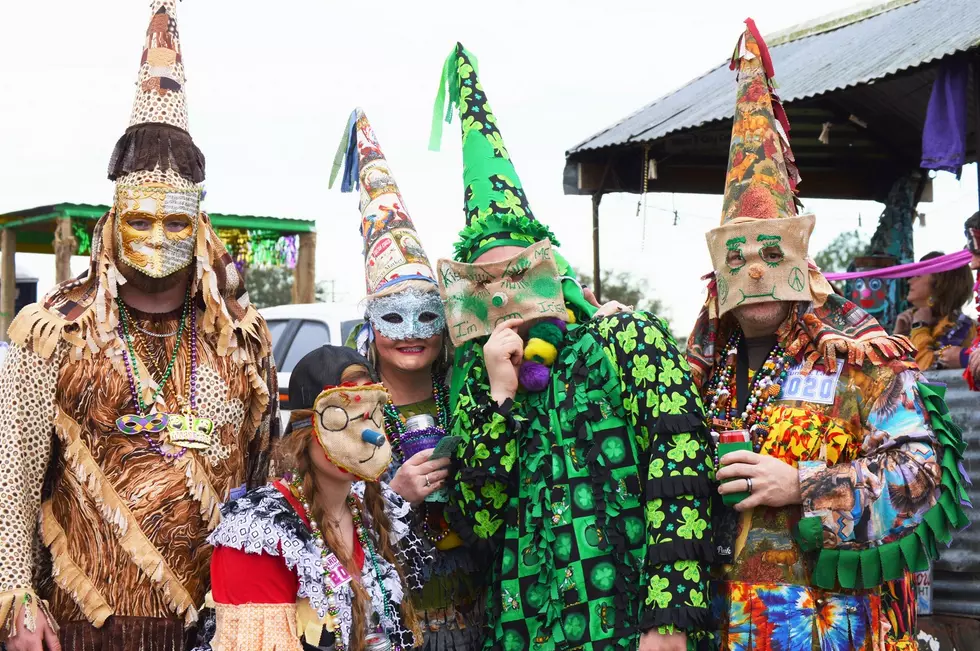 Eunice Waiting on Jan 13 to Make Mardi Gras Decisions
Facebook, La Vieux Mardi Gras De Cajuns
I feel like a broken record discussing what areas have canceled their Mardi Gras, but I am also trying to keep up to date on who is moving forward with their celebrations. It seems that the city of Eunice is trying their very best to move forward with some sort of celebration.
They are waiting on Governor Edwards to announce what phase Louisiana will be in after the current phase expires on January 13. Currently, the Eunice Curir de Mardi Gras is being limited to no more than 150 runners. Runners must fill out an actual application to even be considered to be in the run, and with your application, you must be able to provide photo proof of your costume that is required to follow all run guidelines and state laws for COVID-19.
The rules of this year's run mention all runners must have their temperatures taken before the run, typical traditional costuming, mask, and then under the mask an actual mask that follows all state COVID-19 rules.
All of the information about the Curir De Mardi Gras is on their Facebook page. All applications must be turned in by January 15, and they want to remind applicants this is not a registration and you are not guaranteed to be able to participate due to the limits set in place.
Enter your number to get our free mobile app
Tips To Help Become A Better You