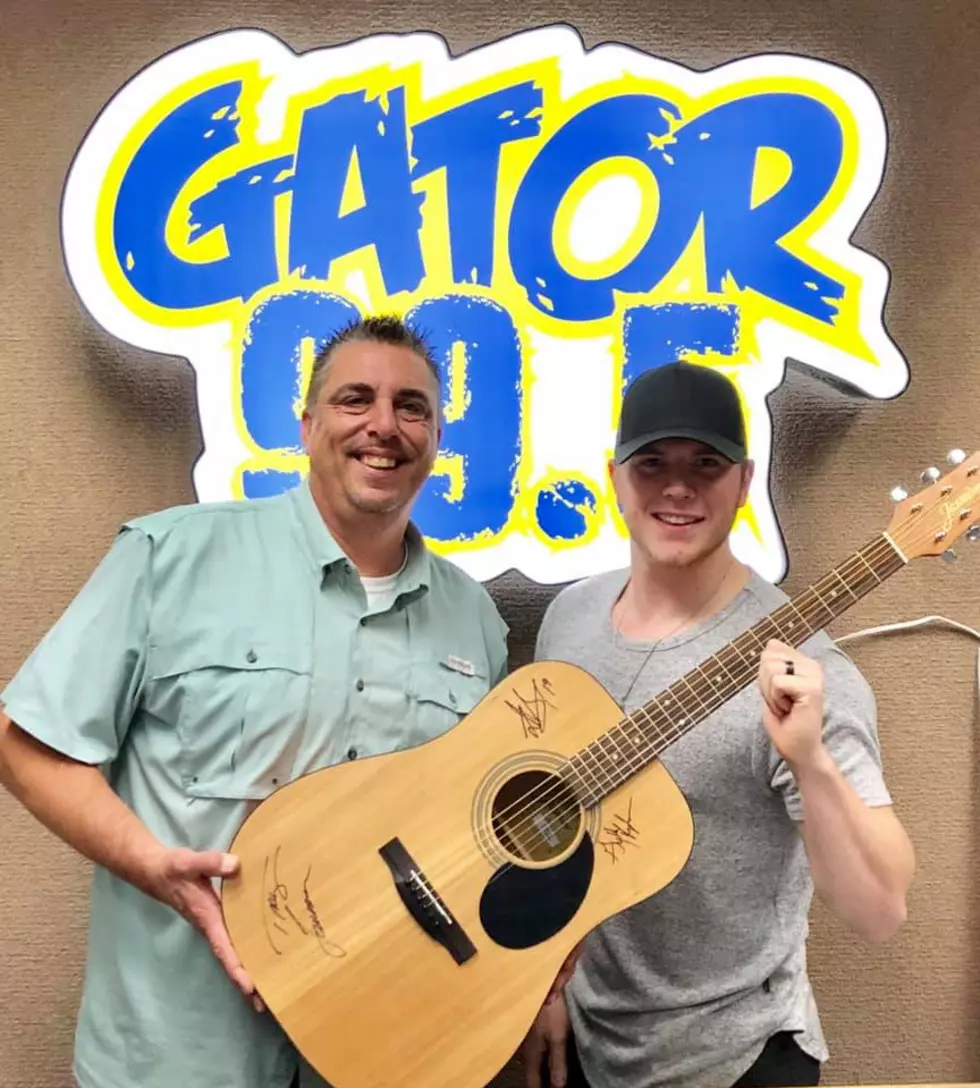 Gyth Rigdon To Visit Gator Studio Tomorrow Morning May 29
Mike Soileau and Gyth Rigdon (Photo by TSM)
Gyth Rigdon is back in the Lake Area for a couple of days before he hits the road on his nationwide tour, and he is stopping stop by the Gator 99.5 studios tomorrow morning at 7:00am (Wednesday, May 29th) to hang out with us.
Gyth Rigdon just showed America what kind of talent Southwest Louisiana has to offer by finishing second on NBC's The Voice a week ago.
Gyth started his Voice journey in the blind auditions just hoping to turn a chair and get on the show. But week after week, Gyth proved that he was a force to be dealt with!
Gyth made it all the way to the finale, being one of the final two contestants. Unfortunately, Gyth was the runner-up but still the experience and a chance to showcase his talent was priceless.
We will also go Facebook Live on the Gator 99.5 Facebook page while talking with him on the air. Tune in tomorrow morning with Mike Soileau and Gyth Rigdon!