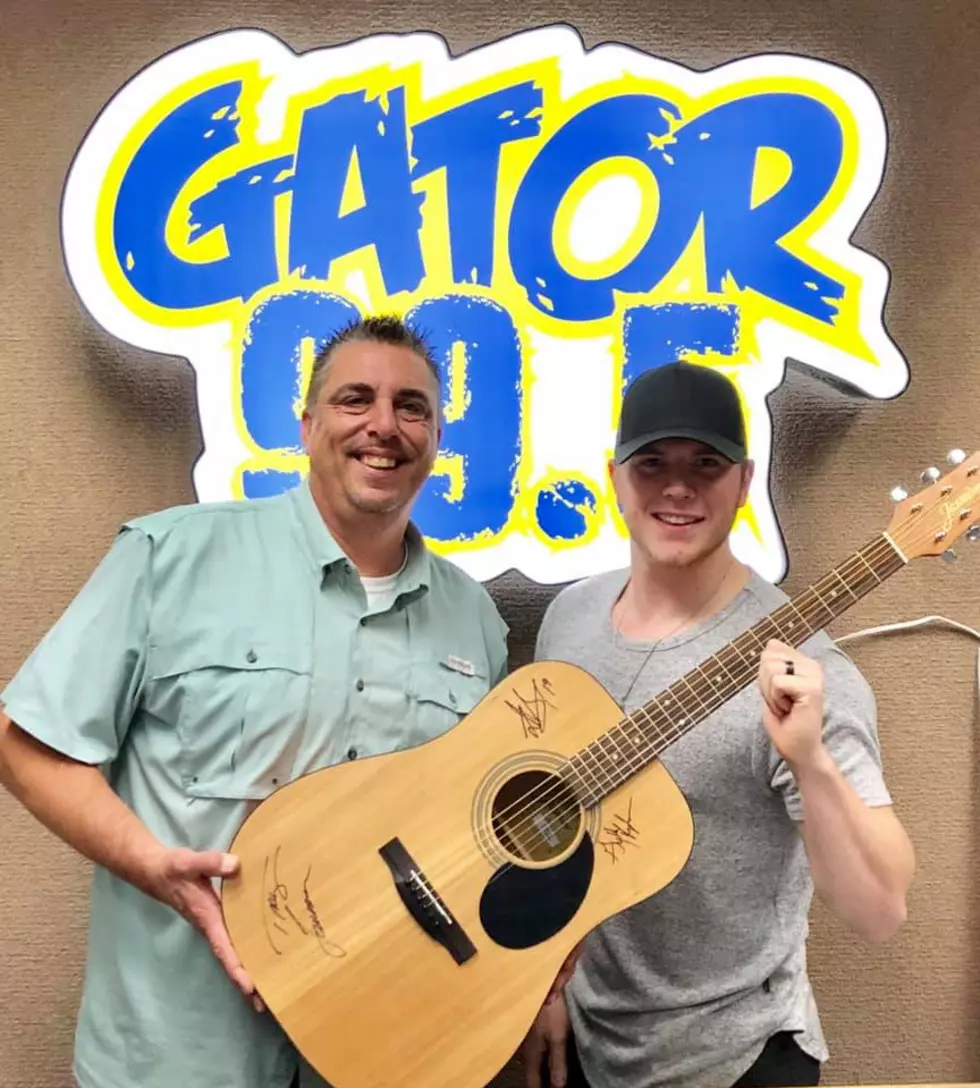 Gyth Rigdon Visited Gator 99.5 To Make a Big Concert Announcement
Mike Soileau and Gyth Rigdon (Photo by TSM)
Are you as excited as we are that live music, concerts, and festivals are back in Southwest Louisiana? As things are opening back up, we are seeing that live entertainment is getting scheduled all over the place.
This morning, Gyth Rigdon stopped by the Gator 99.5 studio to make a big announcement about his upcoming concert coming to Lake Charles in July in.
After he came in runner-up on NBC's The Voice in 2019, Gyth was touring all over the country until the pandemic hit. We talked to Gyth about what he has been doing for the past year after COVID-19 shut down his tour and concert schedule.
He told us he is beyond excited to get back to touring again and said his first big concert will be right here in Lake Charles.
He will be performing for you on the campus of McNeese State University on Friday, July 2 in the Grove.
Scheduled to appear are Dr. Errol Wilder from 5:00pm to 6:30pm, followed by Clay Cormier at 7:00pm to 8:15pm, then Gyth Rigdon will hit the stage around 8:30pm.
The concert is free if you are a McNeese student. The general public can buy tickets at Cowboyscountryfest.com. The concert is brought to you by Lake Charles Toyota and the McNeese Athletic Foundation.
The concert will be the day before the Cowboy Country Fest that will take place inside the McNeese Football stadium on July 3.
Here is the big announcement as we went Facebook Live on the Gator 99.5 page.
Your Favorite Cajun, Swamp Pop, and Zydeco Artists of All Time