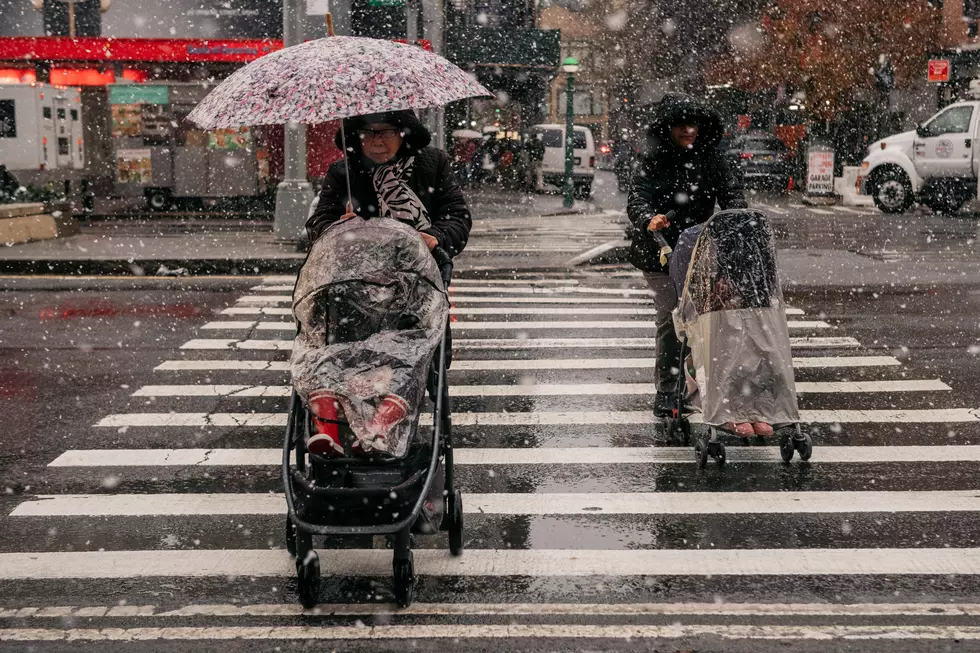 How To Prepare for a Winter Storm
Getty Images
Sure, we are in the good old south and don't have to deal with blizzards and snowstorms on a regular basis, which is why when it does happen, we need to be prepared. On Thursday, I spoke with State Trooper Senegal, who advised many of our listeners to avoid traveling on the roads between Monday and Tuesday if you don't have to. However, there are many of us who have to work during times like this and being an essential worker means taking even more precautions.
Here are some things you should take into consideration when it comes to being prepared for a winter storm like we are about to face over the next few days. Here are some items you should keep on hand for the home.
Flashlights and extra batteries
Make sure everyone has warm coats, gloves, mittens, hats, and water-resistant boots
Battery-powered NOAA Weather radio and portable radio to receive emergency information
Non-perishable items and non-electric can openers
Bottled water
Extra medicine and baby items
Back-up heating sources, and make sure to bring your pets inside during this time.
Remember, it is important to stay indoors and off the road during this time. Also, pull out those old blankets grandma used to make. Those things will for sure keep you warm for days. I am hoping things will be good with power being able to withstand the weather we are expecting, but we need to take precautions and maintain safety during this time. It is also important to check on the elderly in the neighborhood as due to small budgets, they are usually a little more reserved with utilities. This is the perfect time to look out for them, making sure they are warm and fed.
LOOK: Answers to 30 common COVID-19 vaccine questions
While much is still unknown about the coronavirus and the future, what is known is that the currently available vaccines have gone through all three trial phases and are safe and effective. It will be necessary for as many Americans as possible to be vaccinated in order to finally return to some level of pre-pandemic normalcy, and hopefully these 30 answers provided here will help readers get vaccinated as soon they are able.