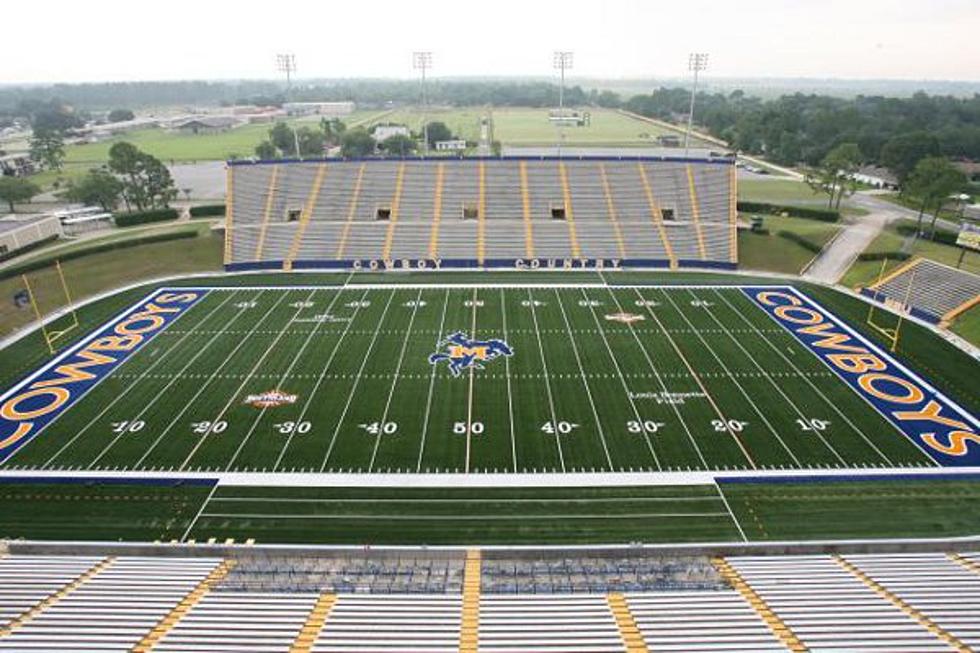 McNeese Football Announces 2017 Schedule
McNeese Football Stadium (Photo provided by Matt Bonnette MSU)
Is it to early to think about football?  I think not!  The McNeese athletic department has released the 2017 football schedule for the McNeese Cowboys football team.
The pokes will begin the 2017 season on the road on August 31st when they take on Nicholls.  Their first home game will be on Saturday September 9th, 2017 against Florida Tech.
The pokes will have a total of five home games at Cowboys stadium against Florida Tech, Houston Baptist, Incarnate Word, Southeastern Louisiana, and Northwestern State.
The Cowboys will have six road games that will include games against Nicholls, Alcorn State, Stepehn F Austin, Abilene Christian, Central Arkansas, and Lamar.
2017 McNeese Football Schedule
Aug. 31         at Nicholls
Sept. 9         Florida Tech
Sept. 16        at Alcorn State
Sept. 23        Houston Baptist
Sept. 30        at Stephen F. Austin
Oct. 7          at Abilene Christian
Oct. 14         OPEN
Oct. 21         Incarnate Word
Oct. 28         at Central Arkansas
Nov. 4          Southeastern Louisiana
Nov. 11         Northwestern State
Nov. 18         at Lamar
For information on tickets to the 2017 McNeese home football games, call 337-562-4MSU or go to McNeesesports.com.