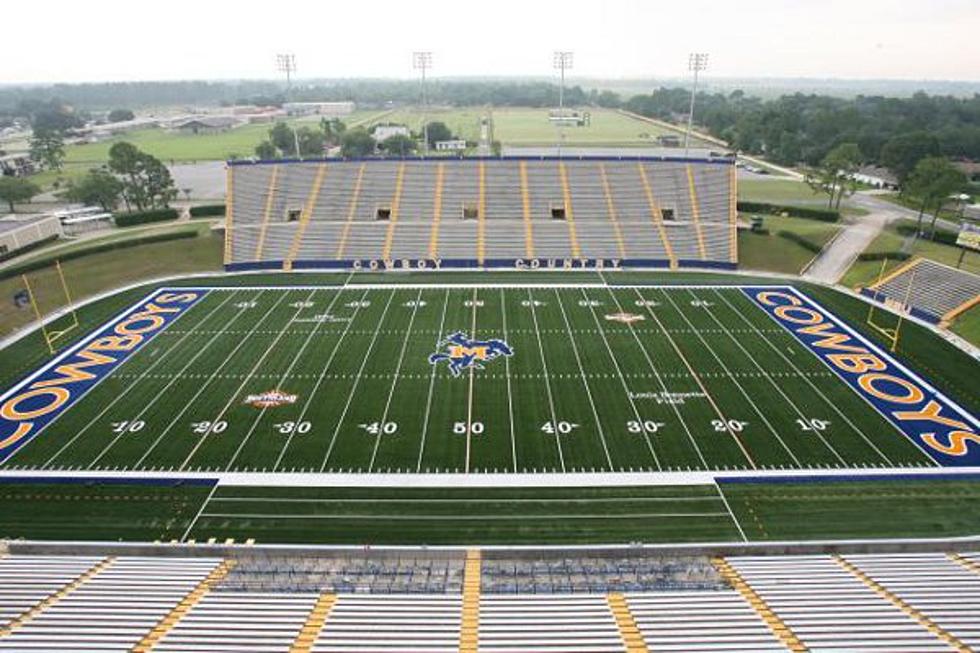 McNeese Stadium Ranked Top 10 In Nation In FCS
McNeese Football Stadium (Photo provided by Matt Bonnette MSU)
With Football right around the corner, Cowboy football fans are getting excited about heading to Cowboy stadium to watch the pokes play.
Well fans should be proud to watch their team play in the stadium especially now because Cowboy stadium has just been ranked as one of the top 10 venues in FCS football to see a game.
Cowboy stadium nicknamed "The Hole" because it is sunk into the ground about 10 feet from ground level has been ranked a top 10 venue voted by football fans.
The survey was taken by the NCAA on social media pages like Twitter and Facebook.
The pokes open up the 2017 on the road against Nicholls on Thursday, August 31.  The first opportunity for Cowboy fans to see the pokes in action at home in Lake Charles will be on September 9 when the face off against Florida Tech.
So be proud McNeese football fans!  Your stadium is one of the top 10 stadiums to see football in the country!