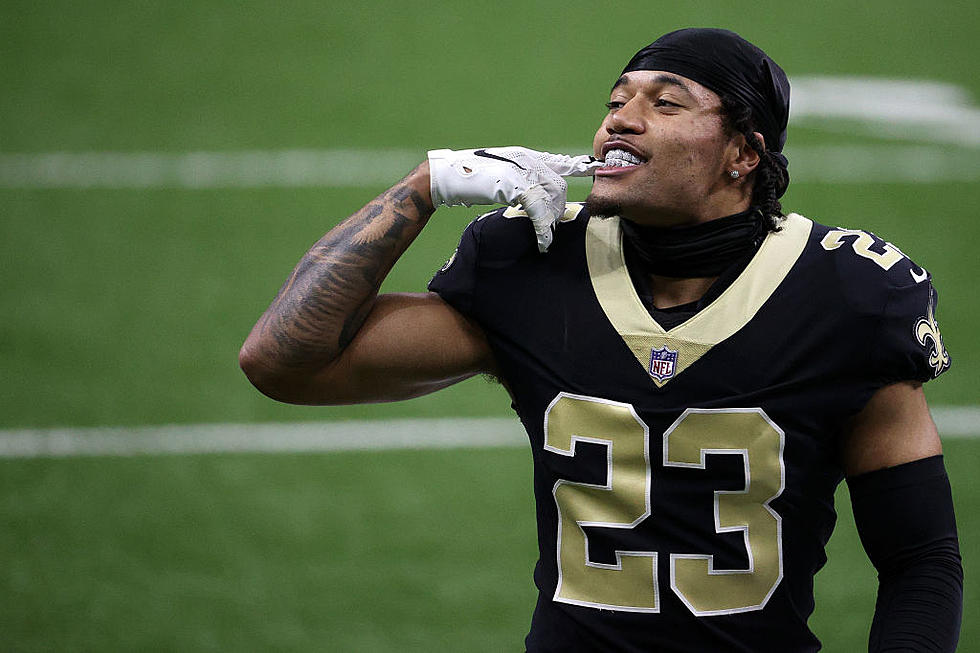 New Orleans Saints Pro Bowl Cornerback Arrested
Getty Images
Marshon Lattimore, New Orleans Saints Cornerback, was arrested in Cleveland, Ohio and has been released from custody.
Lattimore's attorney, Marcus Sidoti, said he was released this weekend from a Cleveland jail. According to reports from Cleveland.com, Marshon was arrested under suspicion of receiving stolen property.
Cleveland police pulled over a vehicle, in which Lattimore was the passenger, for several moving violations. During the stop, officers say they found a loaded Glock 19 handgun inside the vehicle that was later found to have been stolen from a person in Euclid, Ohio.
Marshon was arrested and booked into the Cuyahoga County Jail for failure to notify and receiving stolen property.
Marcus Sidoti, Lattimore's attorney, said this in a press release:
Mr. Lattimore, a proud Cleveland native with no prior criminal record or history, is fully cooperating with law enforcement's investigation of this matter. He was a passenger in a vehicle that was stopped by police and was arrested without incident and was not formally charged. We believe that this was a misunderstanding and that this will become even clearer as new information becomes available and is shared with the authorities.
What a boneheaded play by Marshon. He has so much to lose hanging around numbskulls like this. Hopefully, this will teach him a lesson and he will distance himself from people who can kill his football career.
Mikey O's Favorite Saints Players