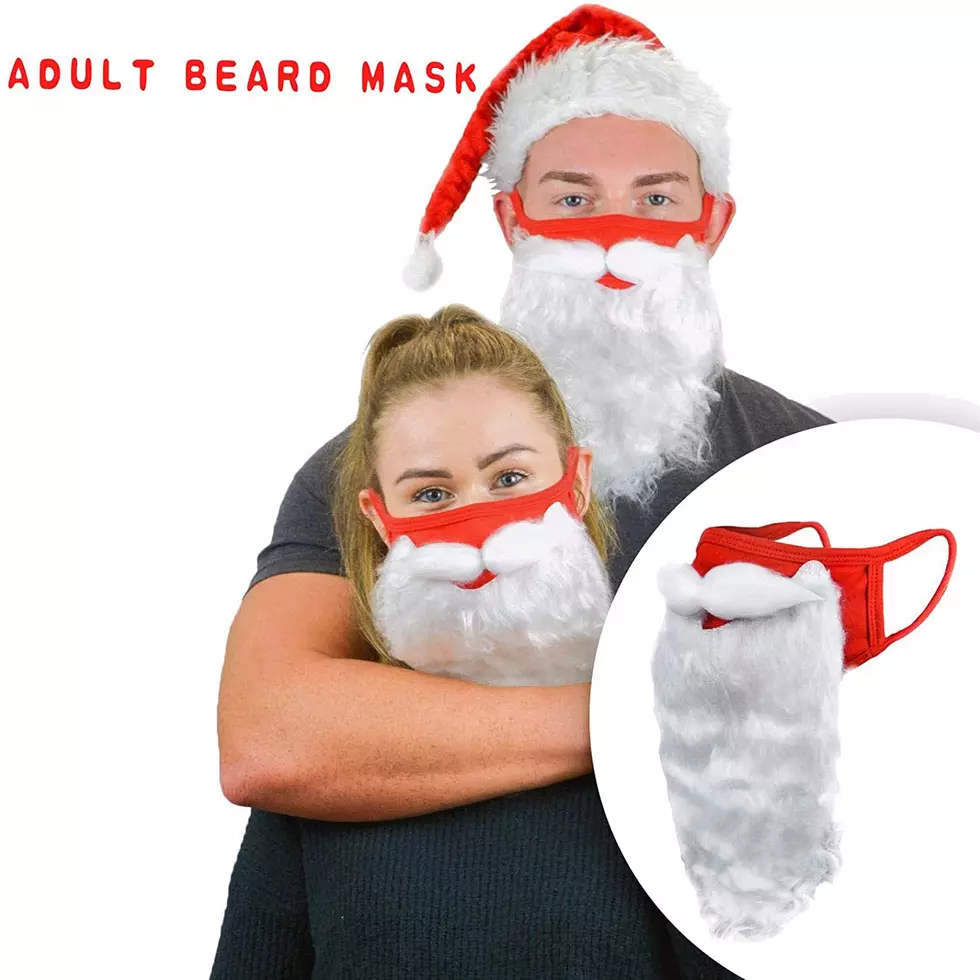 Stay Covid Safe But Holiday Festive With This Mask
Amazon Santa Beard Mask
It's Christmas Day, and you want to spend time with family. You do not want to catch the "rona" from anyone in the family. After all, Aunt Pam got drunk the night before and made out with that random contractor under the mistletoe. There's no telling where that guy has been.
Look no further, my friend. You can now be the talk of the family gathering, Christmas office Zoom call, or even at the grocery store. Introducing the Santa Beard Face Mask on Amazon.
More than likely not made where the "vid" has ever been, and supposedly does not use any harmful glues or adhesives. It is considered one size fits all, which to me was always a sad phrase growing up as a fat kid. The article states that it will even protect you from fog, dust, and vehicle exhaust. Yep, vehicle exhaust. Obviously, being a Santa's helper is exhausting, so perhaps they are correct in this description.
Either way, be the talk of any party and arrive in style with your very own Santa Beard Face Mask. You can get a single one for less than ten bucks or bring a date and get two for less than thirteen bucks!
Enter your number to get our free mobile app
Hurricane Damaged Restaurants We Hope Come Back