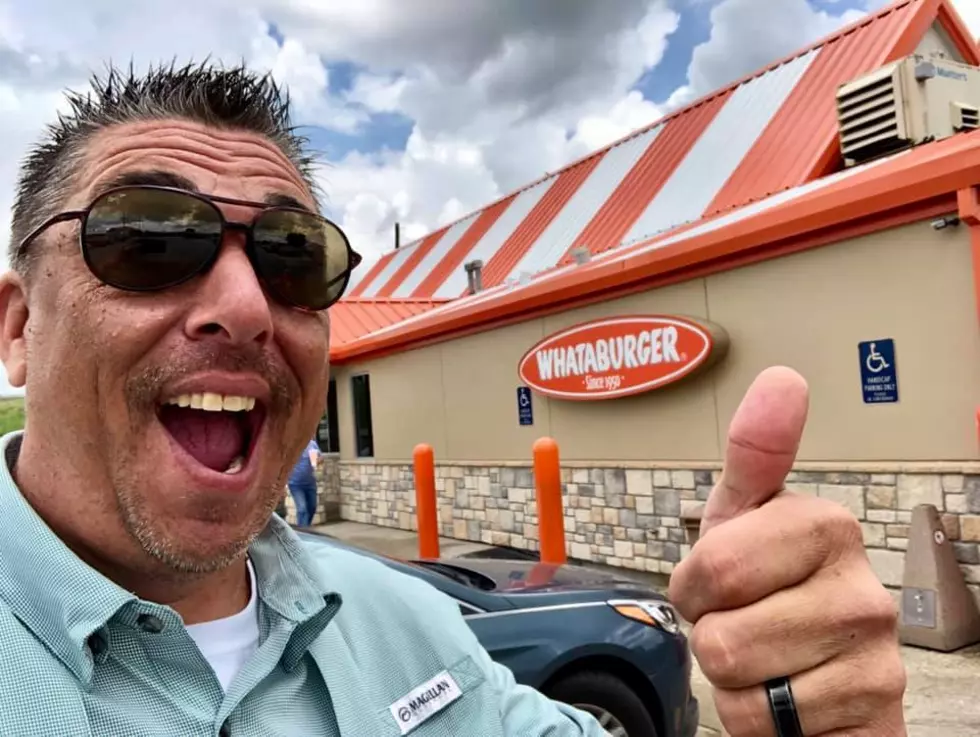 Whataburger Now Has a Food Truck
Mike at Whataburger
My prayers have been answered! If you know me, you know how much I love me some Whataburger. If i break the state line of Texas or if I am in the Lafayette area, I always - and I mean always - stop to eat at Whataburger.
I go with the #2 with cheese, only ketchup and pickles, a large fry with regular ketchup, and a medium sprite, please, if anyone every wants to grab me something on their way back from Whataburger.
Now to the news at hand. Imagine my surprise when I learned Whataburger now has a food truck. I mean, have you seen this thing? Ut is decked out in the same color scheme as the stores in all its beautiful orange and white logos.
They are calling their new food truck Goodness On Wheels, and I have to agree. The new food truck is 36 feet long with 24 feet of cooking space powered by a 30K watt generator.
According to the Whataburger brass, the truck will make its maiden voyage for a multi-state tour in 2021, and they plan on making stops in the restaurant chain's existing markets and cities. But they also did say that, as Whataburger expands into new markets and locations, the truck will show up to give people a taste of what's coming with the new restaurant.
Until then, I plan to hold my breath until I turn orange. We need a Whataburger here in the Southwest Louisiana area, pronto! Who's with me?
Enter your number to get our free mobile app
Top Ten Restaurants Lake Charles Needs