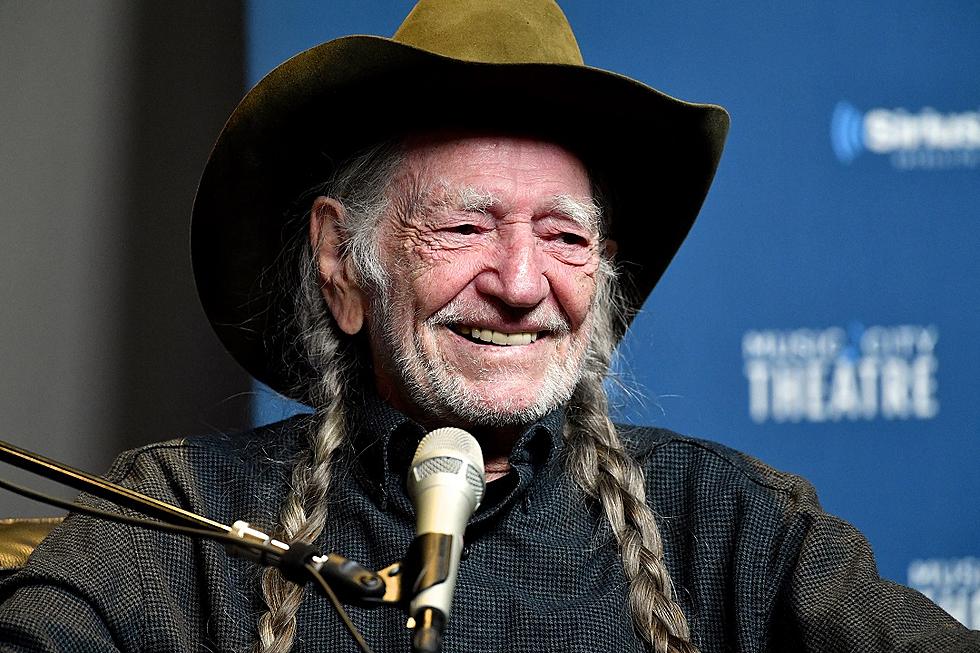 Willie Nelson Cancels February Tour Dates to Recover From the Flu
Jason Davis, Getty Images for SiriusXM
Willie Nelson has canceled his February 2018 tour dates in order to recover from the flu. The country star announced the news via a press release on Monday (Feb. 5).
The press release reports that Nelson "is up and about and looks as healthy as ever," but his doctor has recommended that his voice needs "a few extra weeks" to heal. Nelson plans to resume his tour in early March.
"I will see you all down the road," Nelson says in the press release.
Nelson's affected tour dates -- eight in total -- are listed below. Visit WillieNelson.com for more details.
In January, Nelson abruptly ended a performance Harrah's Resort SoCal shortly after it began due to breathing issues. He then canceled his remaining January tour dates because, his publicist said, he was suffering from a bad cold or the flu and would be heading home to heal.
Nelson was also forced to cancel a string of tour dates in late 2016 and early 2017, due to an undisclosed illness. However, he remained healthy throughout the rest of the year, and his publicist shot down a March rumor that he was "deathly ill."
Willie Nelson, February 2018 Canceled / Postponed Tour Dates:
Feb. 7 -- Macon, Ga. @ Macon Centreplex Coliseum
Feb. 9 -- Biloxi, Miss. @ IP Casino Resort & Hotel
Feb. 10 -- Panama City, Fla. @ the Marina Civic Center
Feb. 12 -- Estero, Fla. @ Germain Arena
Feb. 13 -- Pompano Beach, Fla. @ Pompano Beach Amphitheatre
Feb. 15 -- Clearwater, Fla. @ Ruth Eckerd Hall
Feb. 17 -- Cocoa, Fla. @ Space Coast State Fair
Feb. 18 -- Saint Augustine, Fla. @ Saint Augustine Amphitheatre
Willie Nelson Through the Years
Test Your Willie Nelson Knowledge!