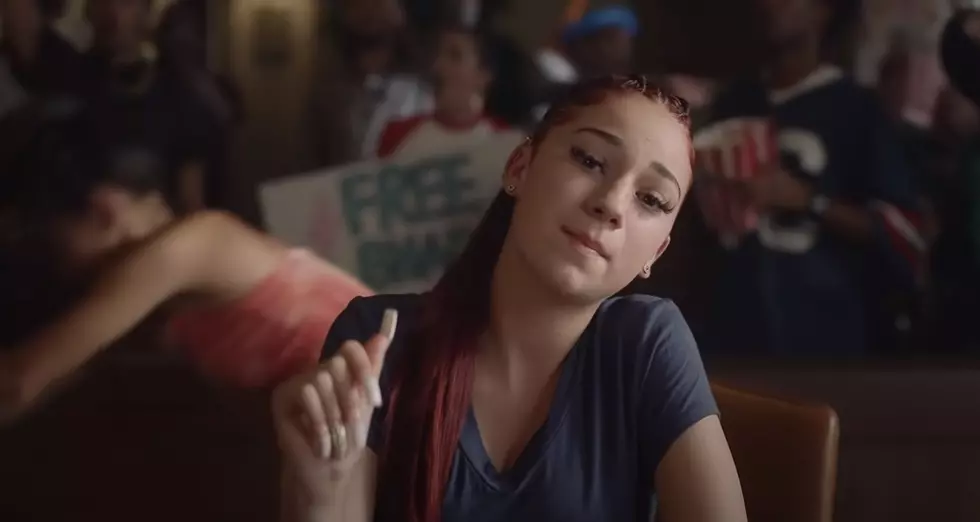 'Catch Me Outside' Girl Makes Over $50 Million On OnlyFans
Bhad Bhabie YouTube
Dr. Phil created a monster.
Sometimes in life, we get rewarded for good behavior. But it seems like the reward for bad behavior is a lot sweeter. Today's case in point:
Remember the "Catch Me Outside" girl from "Dr. Phil"? Her real name is Danielle Bregoli, but she's also a rapper and social media star under the name BHAD BHABIE.
In case you need a refresher course, check out the video below:
She's also insanely rich. She recently bragged that she's made $50 million on OnlyFans, and a lot of people didn't believe her.
So she posted information from her earnings page to prove what she's made. And if it's legit, it shows she's grossed about $53 million and cleared $43 million after giving OnlyFans their cut. (Although that might be before taxes.)
Danielle also secured a 900K makeup endorsement deal at the age of 15. She's now 19 years old and still going strong with her rap career.
Bhad Bhabie has a massive fan base with 7.57 million subscribers on YouTube and 16.3 million followers on Instagram.
LOOK: What major laws were passed the year you were born?
Data for this list was acquired from trusted online sources and news outlets. Read on to discover what major law was passed the year you were born and learn its name, the vote count (where relevant), and its impact and significance.