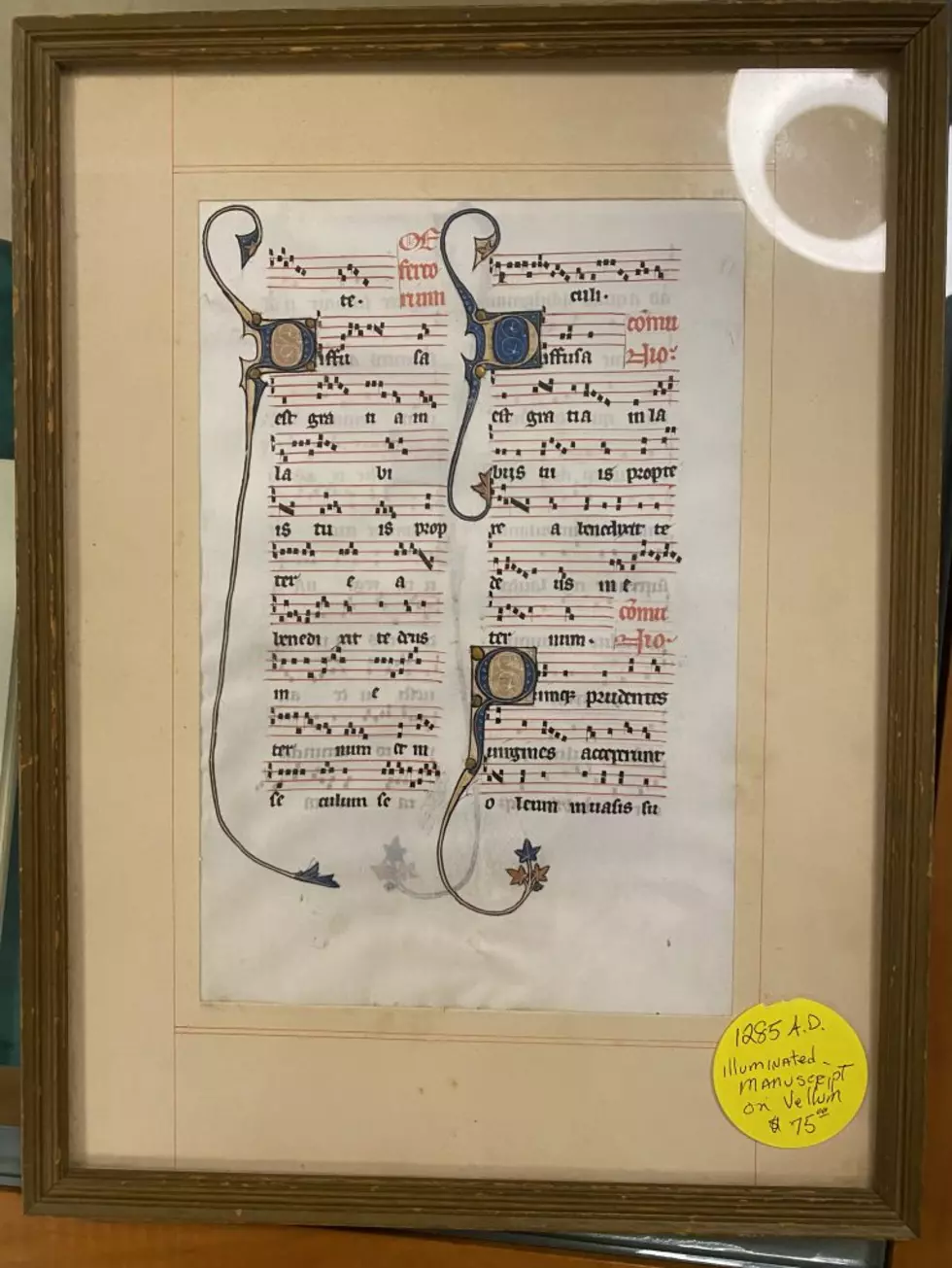 College Student Buys 700 Year Old Page Of Art At An Estate Sale!
staff
According to the  Maine Monitor a 24-year-old college student from Colby College Maine bought an illuminated manuscript at an estate sale. Will Sideri, only paid $75 for the piece which reportedly until now was "lost." Sideri just happened on the sale in early September, and while shopping the framed illuminated manuscript leaf caught his eye. The single page is written in Latin script and musical notes are painted in vibrant inks, demanding attention. Sideri said the framed piece was labeled with a sticker that read,
"1285 A.D. Illuminated manuscript on vellum. $75."
 Megan Cook
Otto Edge
real
Catholic prayer book known Beauvais Missals
103 iconic photos that capture 103 years of world history
Stacker
gathered some of the most iconic images from the past 103 years, beginning in 1918 and leading up to 2020 during the COVID-19 pandemic.