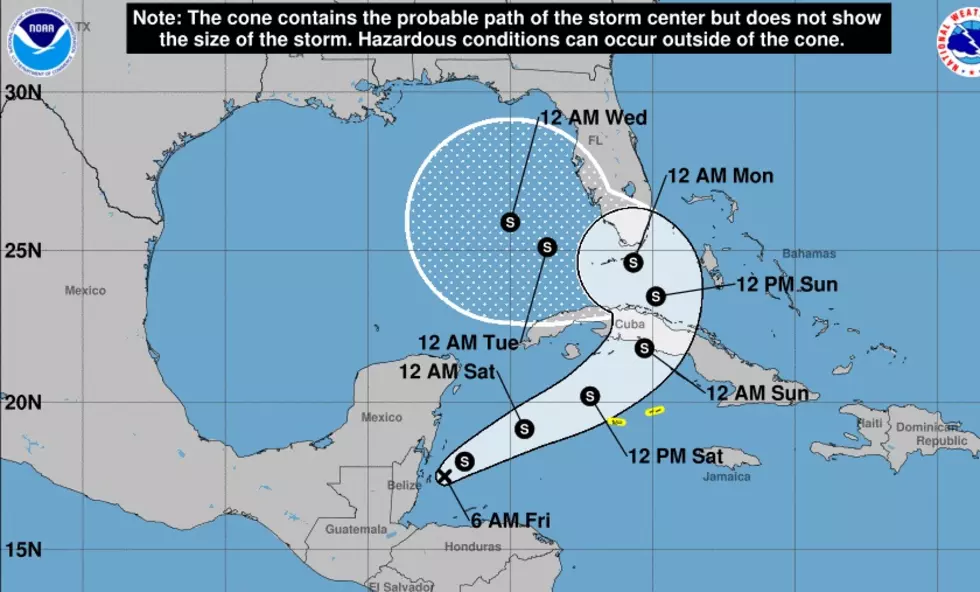 Could TS Eta Make It To Louisiana?
National Hurricane Center
2020 just won't quit, and now TS Eta is forecast to make a turn into the Gulf of Mexico. Could the storm make it to Louisiana?
With what we've had to deal with in SWLA the past few months, it's hard for us to believe a storm isn't headed for us until it makes landfall somewhere else, and now TS Eta is making its way out of Central America and looks like it will be in the Gulf of Mexico early next week, according to the National Hurricane Center.
Eta is dissipating but models all agree redevelopment will occur once back in the NW Caribbean. An upper trough will be getting involved so the storm will be more subtropical in nature as it nears Florida/eastern Gulf. Still looks like a hard ask to make it as far west as LA in my opinion. We watch and wait but my concern level remains very low.
Zack's specialty is Gulf weather, so if he has little concern, that makes me rest a little easier. He mentioned in a comment on one of his posts that if by chance the storm does make it to Louisiana, the conditions in the Gulf presently aren't good for storms and it will be a weak system at landfall.
Enter your number to get our free mobile app
LOOK: See what Christmas was like the year you were born