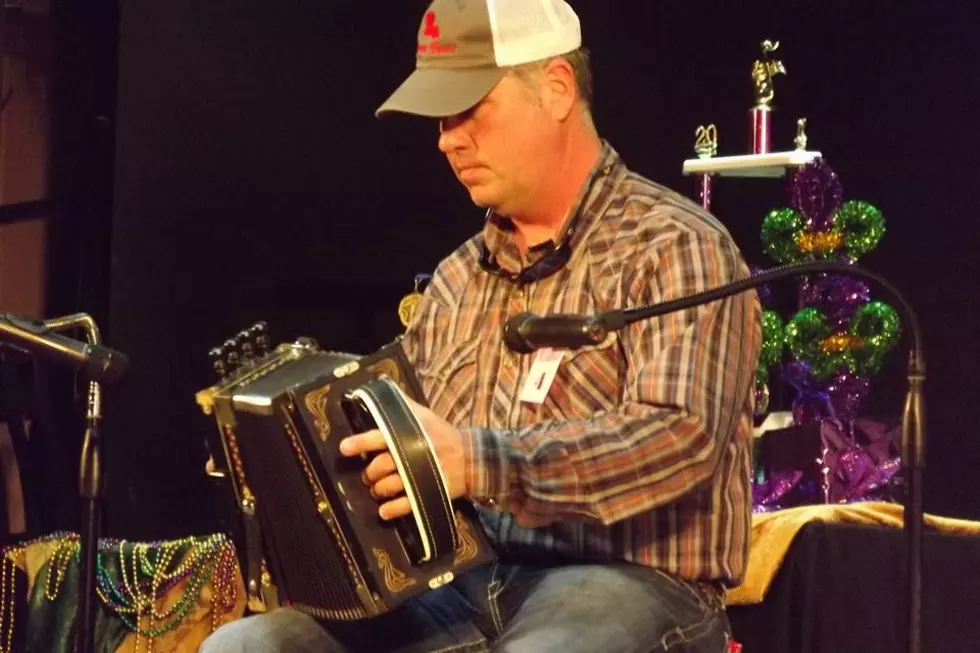 Local Cajun Music Artist Tommie Guidry Dies at 44 — Arrangements Announced
Tommie Guidry (Facebook/Tommy Guidry)
I was in total shock on Saturday when I learned that local Cajun music artists and accordionist Tommie Guidry had passed away.  I have been knowing Tommie for about 27 years now.
From reports that I was told, Tommie was performing and playing in Crowley at the City Bar Saturday afternoon when he possibly had a Heart Attack while playing.
Tommie played with many bands through his career including the Cajun Aces, Cajun Cowboyz, Platin Playboys, and Laccasine Playboys. But he played in the band the Midnight Ramblers with Ron Miller for years.
Tommie loved Cajun music and his culture.  He was passionate about his music and playing the accordion.
Early in my radio career Tommie would come up to the radio station and hang out with me and sometimes do the show with me.  He would call me "Dave" after my dad Dave Soileau and I would call him Ewell which is Tommie's middle name but also his dads name.  So we would call it the "Dave and Ewell" show.
Funeral arrangements have been made and posted.  Visitation will be this Wednesday, July 26th from 10:00 a.m. to 7:00 p.m. at Johnson's Funeral Home on Lake Street in Lake Charles.
Such a sad day as we lost a great Cajun music artists and ambassador of our Cajun culture.  RIP Ewell!