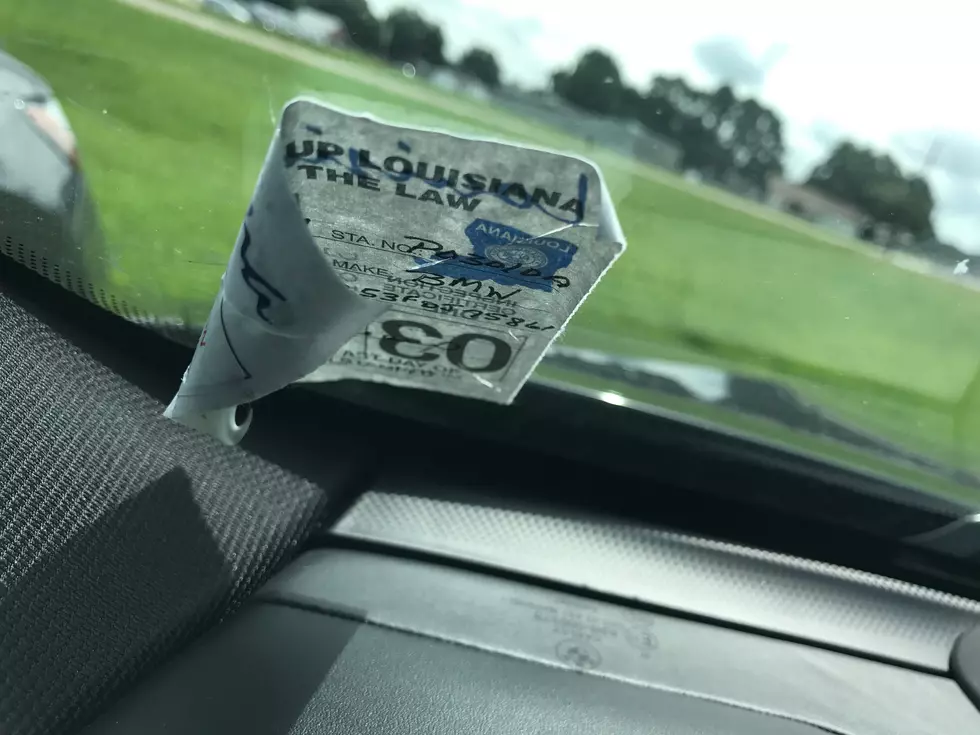 Louisiana Drivers Will Have Keep Their Inspection Stickers For Now
Staff Photo
Well, fellow Louisiana drivers—it looks like we have at least two more years of inspection stickers.
There was a lot of exciting conversation and debate after a bill to get rid of the inspection stickers passed through the House Transporation Committee, but according to the Shreveport Times, just before it was set to be heard on Wednesday the bill was pulled by State Rep. Larry Bagley after he realized his "measure was unconstitutional."
Bagley said the Louisiana Constitution sets a limit on the money for registration renewals and his fee would have exceeded the limit.
Bagley, the bill's author, says if he's re-elected he will bring it up again in two years, but he simply didn't have the time to rework the bill and get it through the process during this session. His bill would have taken the $10 annual fee for inspection stickers and added it to the vehicle registration fee.
The state representative has gone on the record to say that he believes that inspection stickers aren't effective because so many vehicles still pass inspection when they aren't up to code. He basically said most inspection stations scrape the old one off and stick the new one on. Bagley believes that in order to keep vehicles that aren't up to code off the roads we would need more troopers and law enforcement.
The only silver lining is that Louisiana currently gives motorists the option to buy two-year stickers, but come 2021 we may be revisiting this conversation again.
In the meantime, where do you stand on this issue? Should they stay or should they go?