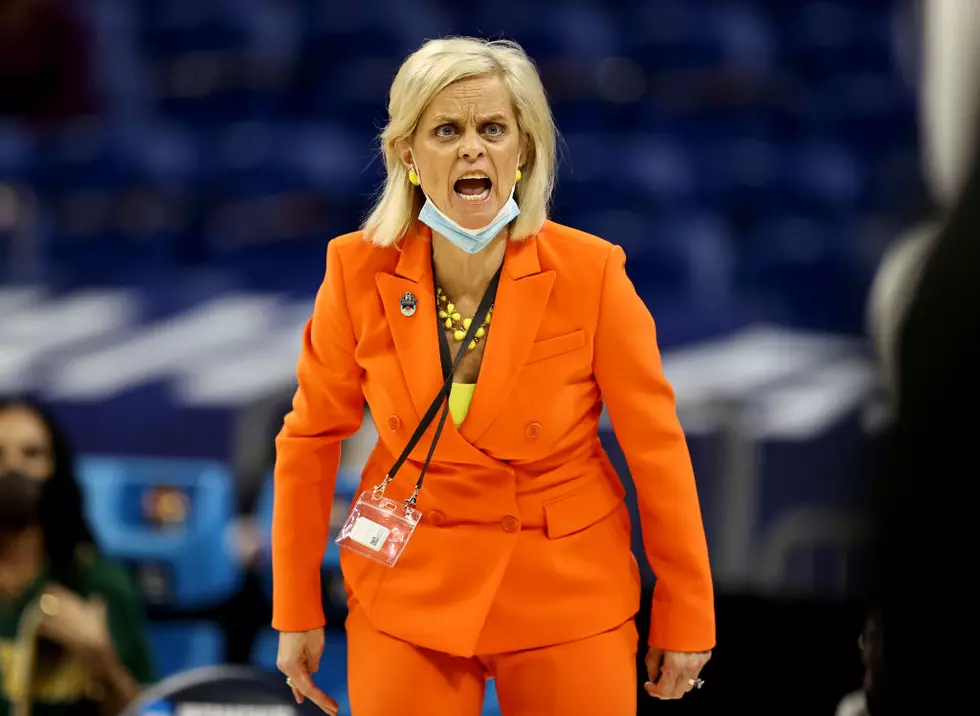 LSU Hires Hall of Fame Women's Basketball Coach
Getty Images
LSU just made a big splash hire for their vacant women's basketball head coaching job by nabbing a Hall of Fame coach.
They confirmed yesterday via social media that former Baylor Women's Head Coach Kim Mulkey will take over the program. Mulkey has deep Louisiana ties, which make this hire even sweeter.
Born in California, her family moved to Louisiana where she helped take the Hammond High School girl's basketball team to four consecutive State Championships. Mulkey was also the valedictorian of her senior class and posted a 4.0 GPA.
She went on to star at Louisiana Tech in college and helped the team win two National Championships in 1981 and 1982. Mulkey played point guard and also recieved All-American honors during her playing career.
Her coaching career began at Louisiana Tech as an assistant from 1985-1996 and then she was promoted to associate head coach from 1996-2000. Mulky was then hired by Baylor as their women's basketball head coach and spent 21 years with that program.
Since taking over at Baylor, she has won three National Championships (2005, 2012 and 2019). Mulkey was inducted into the Naismith Memorial Basketball Hall of Fame in 2020.
LSU Director of Athletics Scott Woodward said in a press release:
Kim Mulkey is a champion and a Hall of Famer, and we are thrilled to welcome her home...her accomplishments are unprecedented, her passion is unrivaled, and her commitment to winning in all aspects of life, in the classroom, on the court, and in the community is unparalleled. We look forward to working with her as she instills that championship culture at LSU.

 
Celebrities Who Represent the Beautiful State of Louisiana