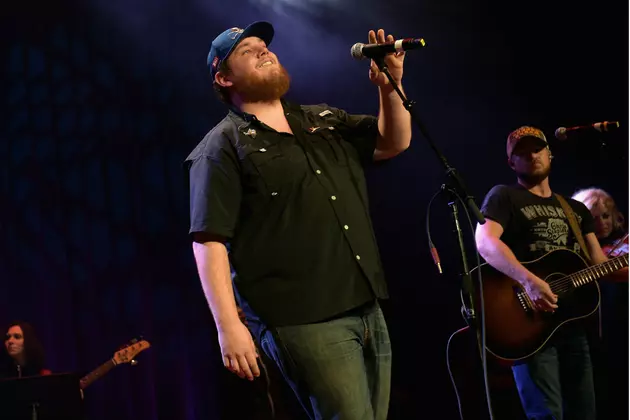 Luke Combs Shares His 2018 Super Bowl Prediction, Favorite Game Day Foods
Jason Kempin, Getty Images
Luke Combs, the rising star behind the No. 1 hits "Hurricane" and "When It Rains It Pours," isn't particularly invested in the 2018 Super Bowl; after all, the North Carolina native is a Carolina Panthers fan. However, he does know who he doesn't want to see win this year's big game, which is set for Feb. 4 and will pit the New England Patriots against the Philadelphia Eagles.
"Well, I'm not a big Pats guy," Combs recently told The Boot and other reporters. "Huge not a big Pats guy."
A former high school football player himself, Combs got to see his Panthers beat the Patriots in Massachusetts during the 2017-2018 NFL season. And there was an extra surprise twist that made the victory even sweeter for the singer.
"They had the crowd vote on the song of the game, out of about four or five songs, and the song they picked was "When It Rains It Pours,"" Combs recalls. He adds jokingly, "So, who do I think is gonna win the Super Bowl? I think the Panthers are gonna win the Super Bowl."
Whether or not he feels strongly about the outcome of the game, though, Combs has some thoughts about what should be on the menu at a Super Bowl party.
"Sausage dip," the singer says. "Buffalo wings. Pizza. Definitely."
Country Artists Who Have Performed During the Super Bowl