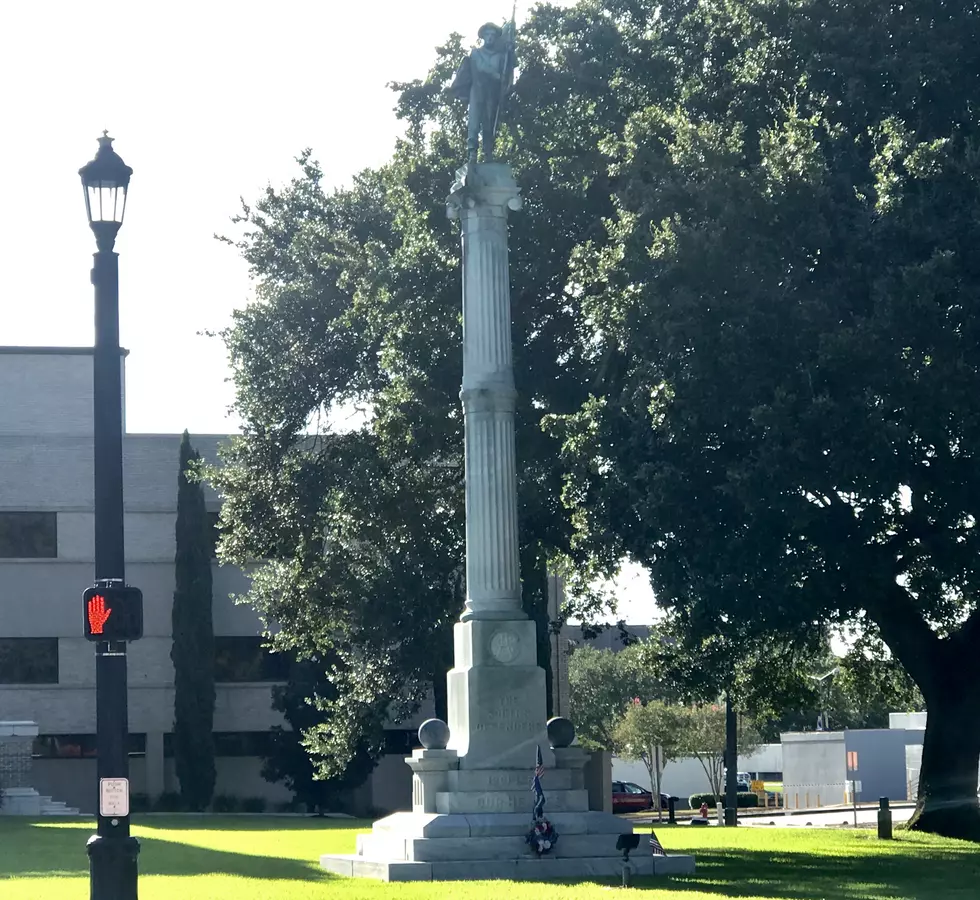 Police Jury Calls Special Meeting Over South's Defenders Monument
South Defenders Monument (Photo Provided by D. Soileau for TSM)
The Calcasieu Parish Police Jury has called a special meeting this Thursday, August 13 concerning the South's Defenders Monument located in downtown Lake Charles.
Since June 24, the Calcasieu Parish Police Jury (CPPJ) has been fielding and listening to concerns from the public and receiving input about the South's Defenders Monument and its location on the grounds of the Historic Calcasieu Parish Courthouse on Ryan Street.
They have had a couple of protests staged on the steps of the courthouse by residents opposing the South's Defenders Monument and its location. The special meeting on Thursday is to give residents a chance to voice their opinions about the monument.
Due to COVID-19 related concerns and the fact that the CPPJ is expecting a large number of people wanting to attend the meeting, there will be a few rules in place.
First, concerned residents wishing to speak at the meeting should arrive by 5:15pm and check in with staff for screening. Due to COVID-19 guidelines, all attendees entering the meeting will be required to adhere to wearing a face mask, maintaining six-foot social distancing, and submitting to a temperature check.
The meeting will be conducted at the Calcasieu Parish Emergency Operations Center located at 901 Lakeshore Drive in Lake Charles at 5:30pm.  To attend, you will need to enter through the Pithon Street entrance.
Enter your number to get our free mobile app
Check out the Most Expensive House in Lake Charles