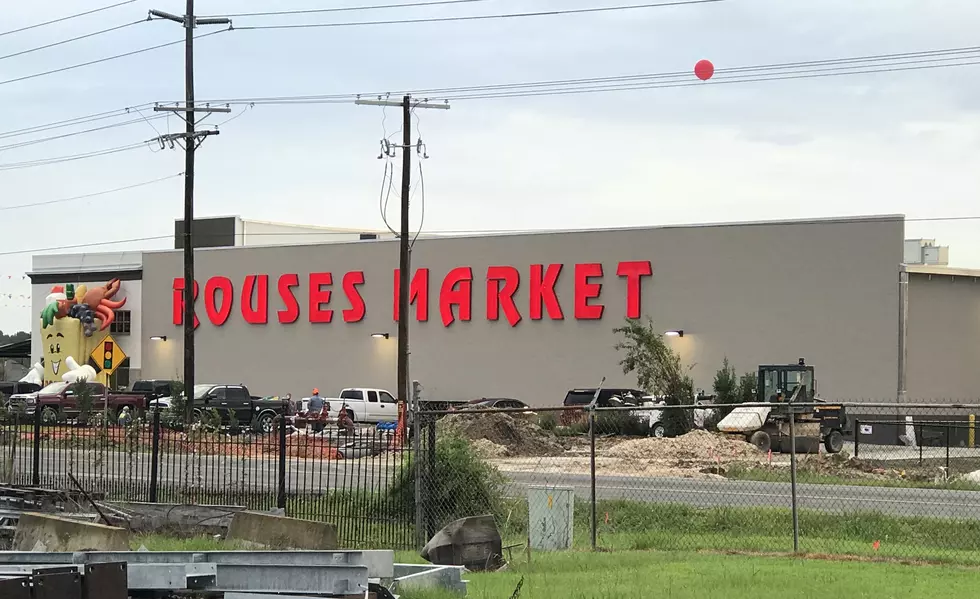 Rouses Announces Opening Date of Moss Bluff Location
Rouses Market in Sulphur (Photo by Ricky Young For TSM)
At noon today, Rouses Markets posted on their Facebook page about the opening date for their location in Moss Bluff. This will be the second location to open up in our area, with the one in Carlyss being the first one in SWLA. There is a rumor that there will be 2 more opening up in Lake Charles, but nothing has been made official (well that I can tell on their Facebook Page, but I could have missed something).
Rouses has been around since 1960, and prides themselves on being Louisiana owned, and based. They were welcomed with open arms during the Grand Opening at the one in Carlyss, and I am sure it will be the same one for Moss Bluff as well.
The opening date for Moss Bluff will be October 24 at 7am then a Grand Opening celebration at 10am, following the ribbon cutting.