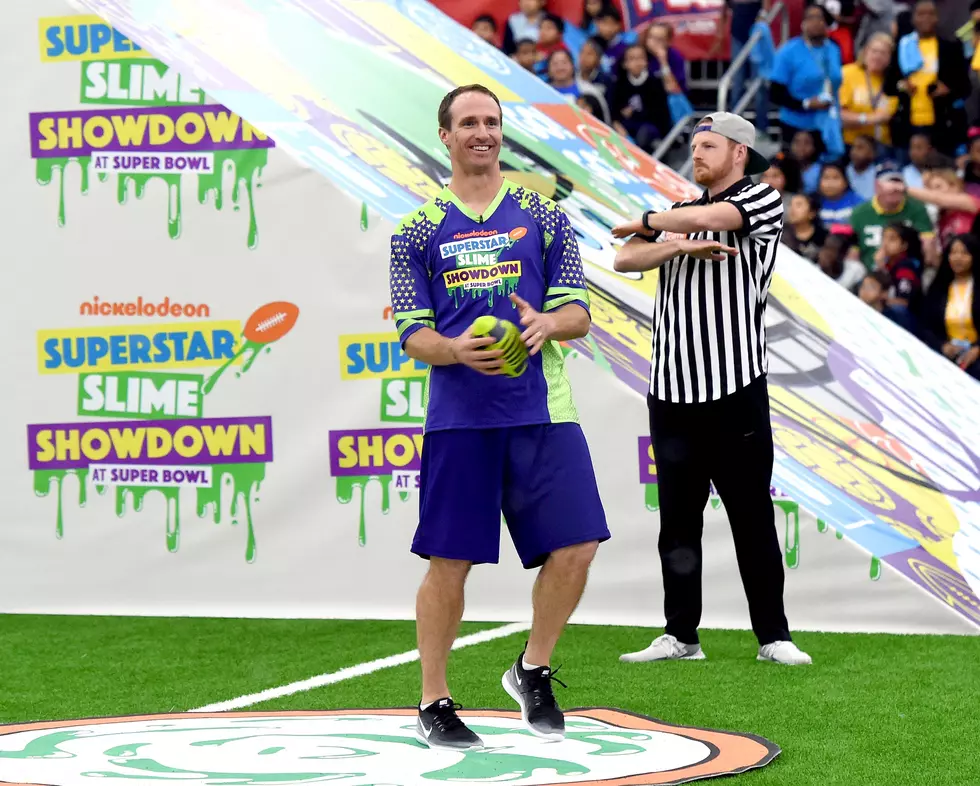 Saints/Bears Game Will Air On Nickelodeon With A Kids Version
Drew Brees (Getty Images for Nickelodeon)
The New Orleans Saints have made the playoffs with the #2 seed and will face off against the Chicago Bears this Sunday afternoon. We are all used to watching the games on a major network with the standard football coverage we are all accustomed to, but this game comes with a twist.
The Saints and Bears game will also be televised live on Nickelodeon. I know what you're saying, "Wait, what?"
Yep, Nickelodeon, known for their children's animation content, will be airing the football game but in their own special way to entertain your kids.
Some of the features during the broadcast will be SpongeBob SquarePants and his pals celebrating big plays and will also feature the networks signature green slime hitting and drenching the players on the field.
The game will be called by two professional football announcers, and Nickelodeon says to expect more fun things during the game.
Most will watch the game on CBS, but I think I am going to set my DVR/TIVO to record the Nickelodeon version just to see how it is presented. If you have an extra TV in your house, this is a perfect way for your kids to root on the Saints with their very own special broadcast of the game.
The Saints and Bears game kicks off at 3:40pm this Sunday January 10, and will air on CBS and, of course, Nickelodeon.
Enter your number to get our free mobile app
Hurricane Damaged Restaurants We Hope Come Back