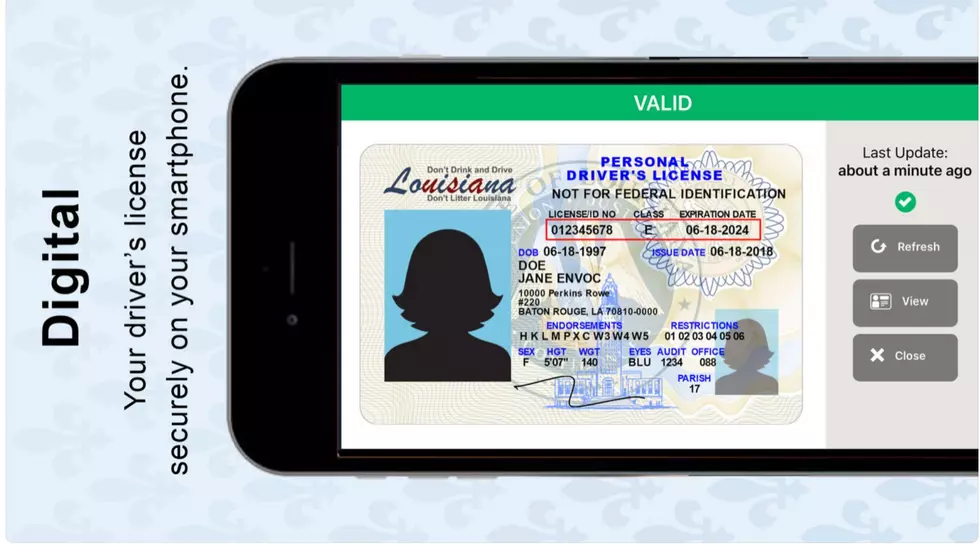 Forgot Your License at Home? There's an App for that!
We have all been there. You hit the road headed to work, go out, or just run up the way. You reach around your pocket or your seat and realize, "I forgot my wallet!" You could be like my dad and tell yourself "Well, it doesn't help me drive any better." The nice police officer pulling you over won't really understand that particular excuse.
There is something we all tend to NOT forget when leaving the house, our cell phone. Louisiana now has a Louisiana License App just for those of us that forget our license and need to be able to produce it fast. The app is called LA Wallet, Louisiana Digital Driver's License. Its free to download and 100% legal and being accepted as a legal form of identification for law enforcement, bars, and anywhere else you need to produce a form of ID.
It lets you take your license with you as a digital copy on your cell phone. Per Louisiana law of Act 625 in 2016. For $5.99, you can register you license and make an account. Your license is protected by a 4 digit pin number that you have to put in each time you want to view the license. Once you put in your license info into the app, it automatically downloads you license and picture. After you pay the fee, it shows as "valid" on the app and you're ready to forget your wallet everywhere, as long as you have your phone!